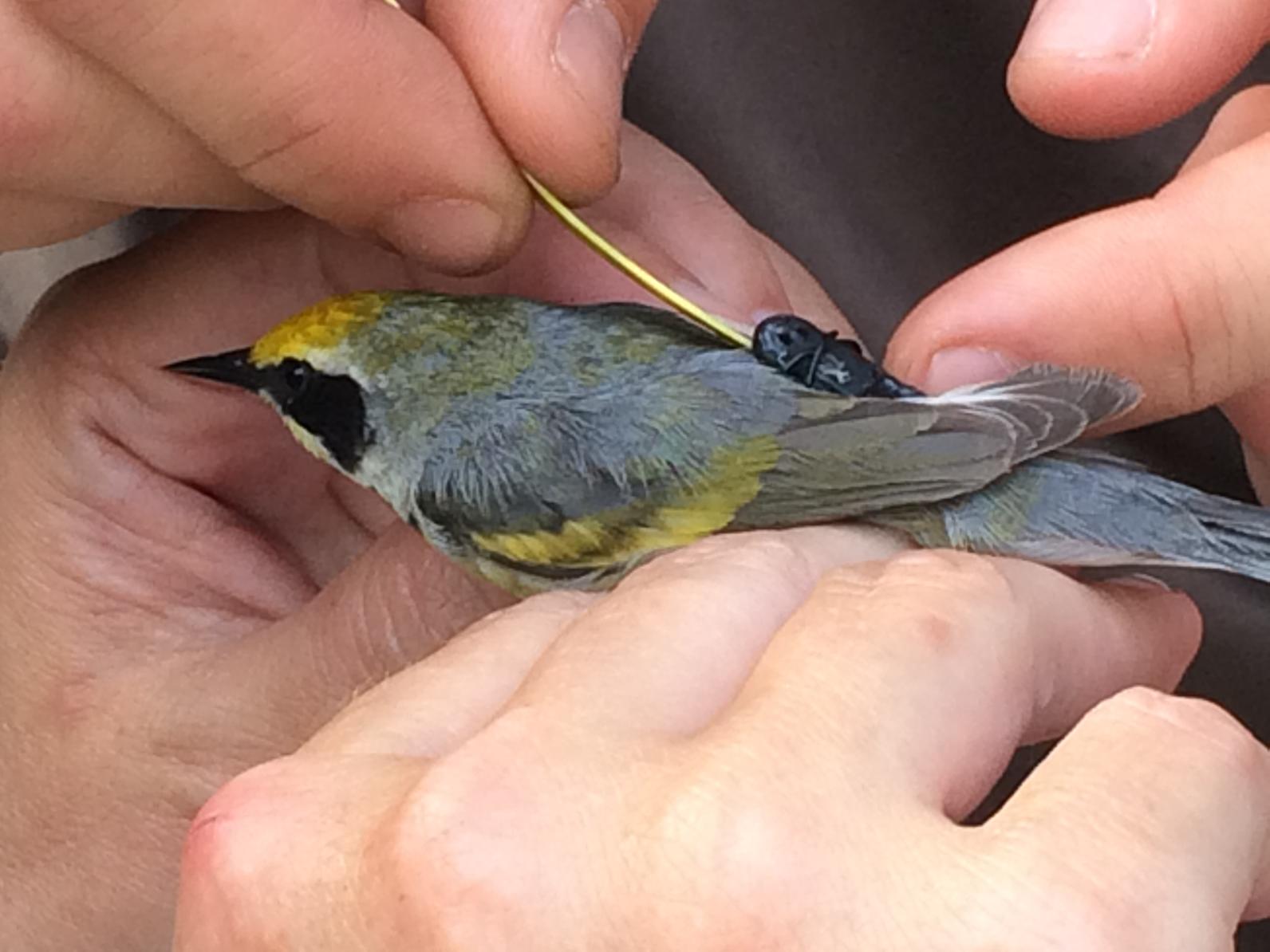 An article just posted by National Audubon reveals some striking differences between the populations of Golden-winged Warblers that migrate from the Midwestern U.S. to Central America, versus the golden-wings that breed in the Appalachian region and migrate to South America. Unfortunately, the South American wintering habitat is much more vulnerable than Central American. This fact appears to have a strong negative impact on the Appalachian golden-wing population as a whole. Read the full article.
"But one thing has become clear: For the conservation of migratory species, the boundaries between countries or continents don't apply. Indeed, if a migrant like the Golden-winged Warbler is wintering in habitat that's at risk to deforestation, protecting its breeding grounds is only half the equation."
Audubon Vermont has been doing geolocator work to determine where our Golden- and Blue-winged Warblers spend the winter, so as to best determine what the habitat needs are on both the breeding and wintering grounds. Do "our" birds go to Central or South America, or both? The results are still coming in, but we'll know more this spring. Stay tuned for "There and Back Again" Series presentations this spring in the Champlain Valley. In the meantime, visit http://vt.audubon.org/gwwa for more information.