As summer wraps up, we're welcoming folks to new positions in the Education Department. Debbie Archer will be stepping into the role of Education Program Coordinator. For all of the teachers out there, she'll be the one you'll talk to when you're deciding which of our Education programs is just right for your class. Emily Kaplita is finishing up her service year as our first AmeriCorps member and will be joining the staff of Audubon Vermont in a dual role of Teacher/Naturalist and Administrative Assistant. Gwendolyn Causer will also be wearing two hats as Teacher/Naturalist and Communications Manager. We'll be welcoming a new AmeriCorps member to the team in September, too! Jamie Montague will be moving on to adventures beyond Audubon Vermont as the new Director of the Middlebury Area Land Trust. We'd like to thank her for her vision, passion, and leadership at Audubon. Join us in wishing her the best!
Learn more about Audubon Vermont's Staff.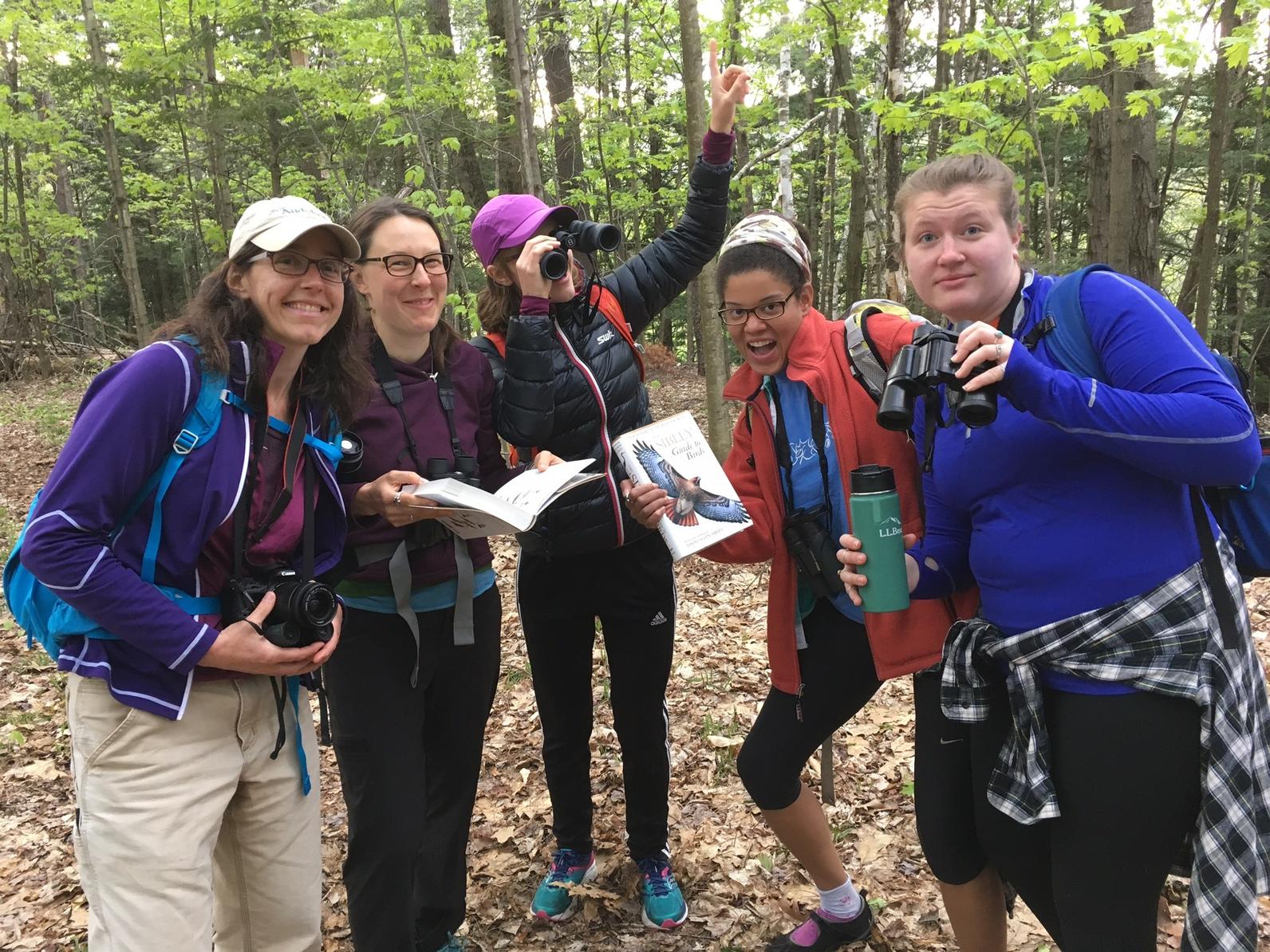 A Farewell letter from our outgoing Education Manager, Jamie Montague:
July 26, 2017
Today I visited the Beaver Pond for perhaps the last time as Audubon Vermont's Education Manager. There was a preschool group from South Burlington on a self-guided tour of our Center. The 3 and 4 year olds bounced around looking for salamanders. With a chuckle, I watched them scare most away with their eager and excited movements. It didn't take long before one stealthy girl captured a salamander in her yogurt cup. I could hear the 33 campers from our Aquatic Adventures summer camp in the sugarbush. I believe they were playing Audubon's classic summer camp game, Life and Death in the Forest.
In my time at Audubon, I've seen nearly 14,000 people participate in our programs. Our education team has grown in deep and progressive ways, always striving to serve participants by modeling what unwavering love of nature looks like.
To Gwen, Debbie, and Emily, I am deeply grateful for your commitment to quality. Thank you for showing up every day (rain, snow, sunshine, or otherwise!) to foster genuine nature-based learning. To all the supporters of Audubon Vermont's work, I want to thank you for what you make possible. I also want to remind you that our job isn't done, we need to give more and better, every single day. To all the families who have inspired me, thank you for giving your children to Audubon for the precious moments we've shared in nature. They are irreplaceable and we are building tomorrow's stewards together.
I'll be just down the road in Middlebury, serving as the Middlebury Area Land Trust's new Director. I will carry the Audubon spirit with me, making sure to stop and build fairy houses along the trails of their many nature preserves.
- Jamie