By Rhys Keenhold
Emily hid 'camo critters' all throughout the lawn before our friends arrived today. These critters are all different insects, colors, and size. We had so much fun running around in the muddy grass finding and re-hiding the critters over and over. At the end, we all came together and sorted through the critters putting them in groups based on color, number of legs, and other characteristics
At morning meeting, our leader of the day planned a fantastic day. We were to go on a hike, which would include a scavenger hunt, and then end our day with coloring to warm up. We needed to make sure we had our energy for the hike, so we made sure to eat snack before we left.
Our leader decided our hike would be up the Hires trail, which goes right past Forest Camp. Inside the barn, another group painted some pieces of nature and we've talked about decorating Forest camp with them. To start our hike we all took two pieces, whether it be a painted rock, or branch, and brought them to Forest Camp to decorate.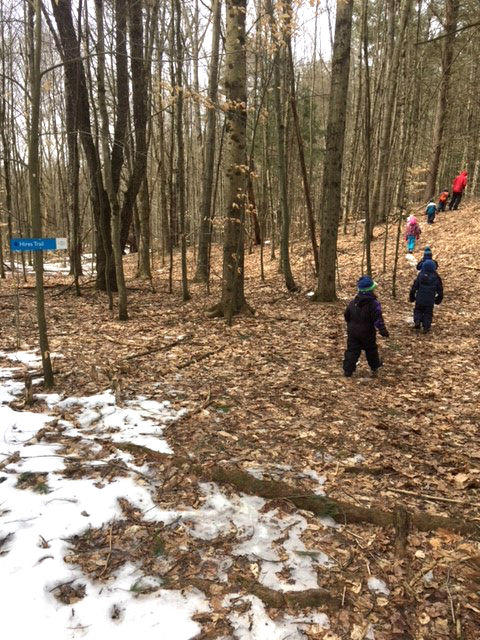 After decorating Forest Camp we continued on our hike up the Hires Trail, we made a pit stop at Mossy Rocks. Emily set up an early signs of spring scavenger hunt to do with partners. We explored Mossy Rocks for looking for the spring things on the scavenger hunt. Even though it felt like winter outside, we saw signs of spring, grass, mushrooms, insects, and so much more.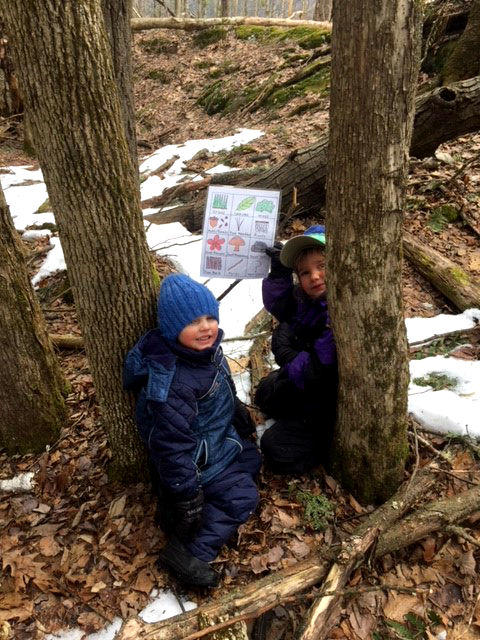 We then continued on the trail and arrived at lookout rock. We could see both Camels Hump and Mt. Manfeild! We sat on the rocks and bench enjoying the sunshine. Rhys showed everyone how to make a whistle out of the top of an acorn.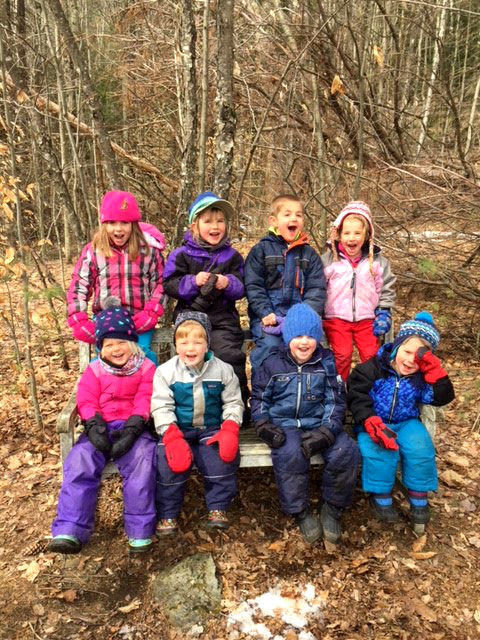 We began to get hungry to lunch, which meant to needed to keep on hiking. The rest of Hires Trail got trickier to walk on. Trees shade the upper part of the trail, so there was still ice on the trail. However, we all did an excellent job traversing the trail to avoid the ice. We discussed what a safe route would be to make sure we were all making safe choices. Near the end of the hike, we saw a frozen stream; we watched the water running under the ice.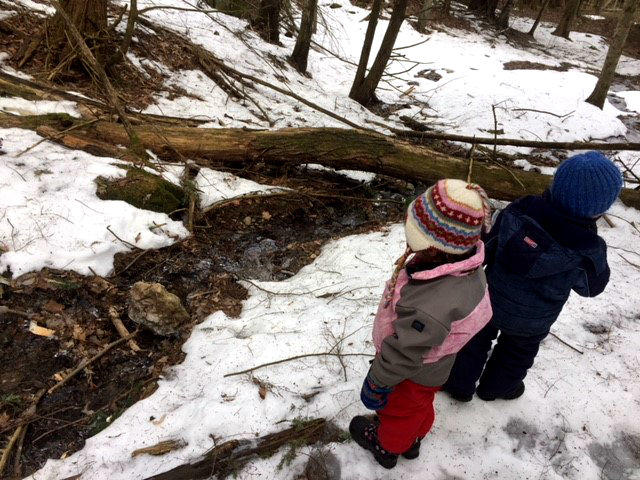 When we arrived back to the barn, we need to thaw out a little so we enjoyed a warm relaxing lunch. We all got tired from the long hike, especially because avoiding the made it even harder.
To end our wonderful day we colored. On one table, there was a big piece of paper to free color on. The other table had many different coloring sheets to draw on. We all love to color so much, and it was the perfect way to relax after a long day of hiking.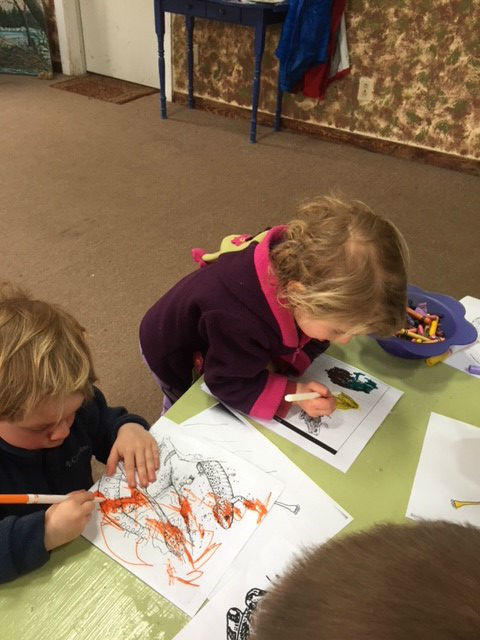 We look forward to seeing all our friends again next week!
Happy Friday!