As December rolls on, we are understanding winter more and developing our skills for fully embracing it. This morning, we ate our snack with mittens on again to make sure our skills are perfected for the many cold months ahead, and it was a huge success!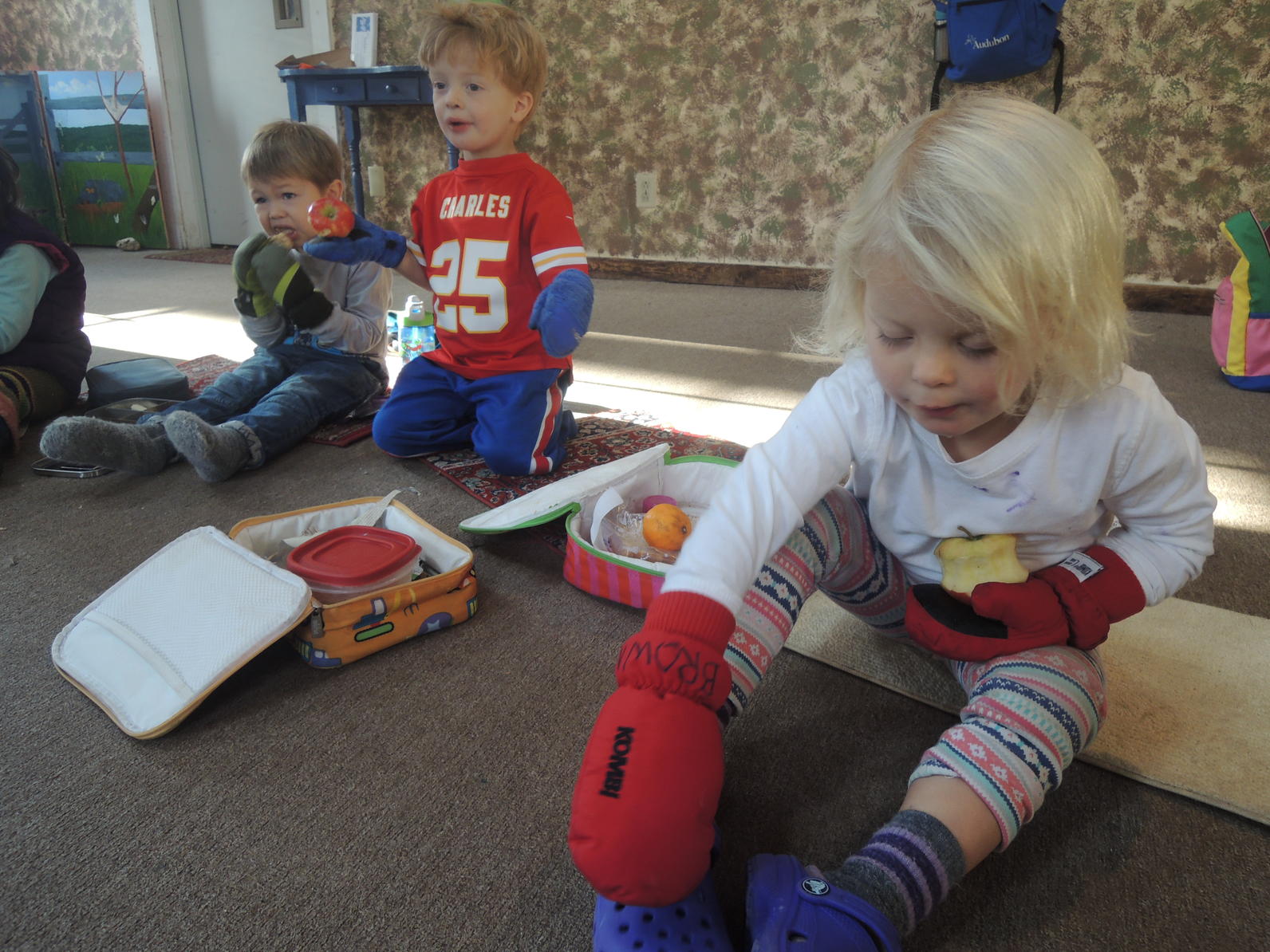 After a snack and story, we decided to get into the holiday spirit by collecting things to make our very own wreaths. We felt an adventure hike down to Peeper Pond to gather natural materials would be a great way to spend the day. As a group, we hiked down to the lower property by Peeper Pond to explore the seasonal changes and find things we want to include on our wreaths. When we got there, we couldn't help but notice how different the pond looks frozen over.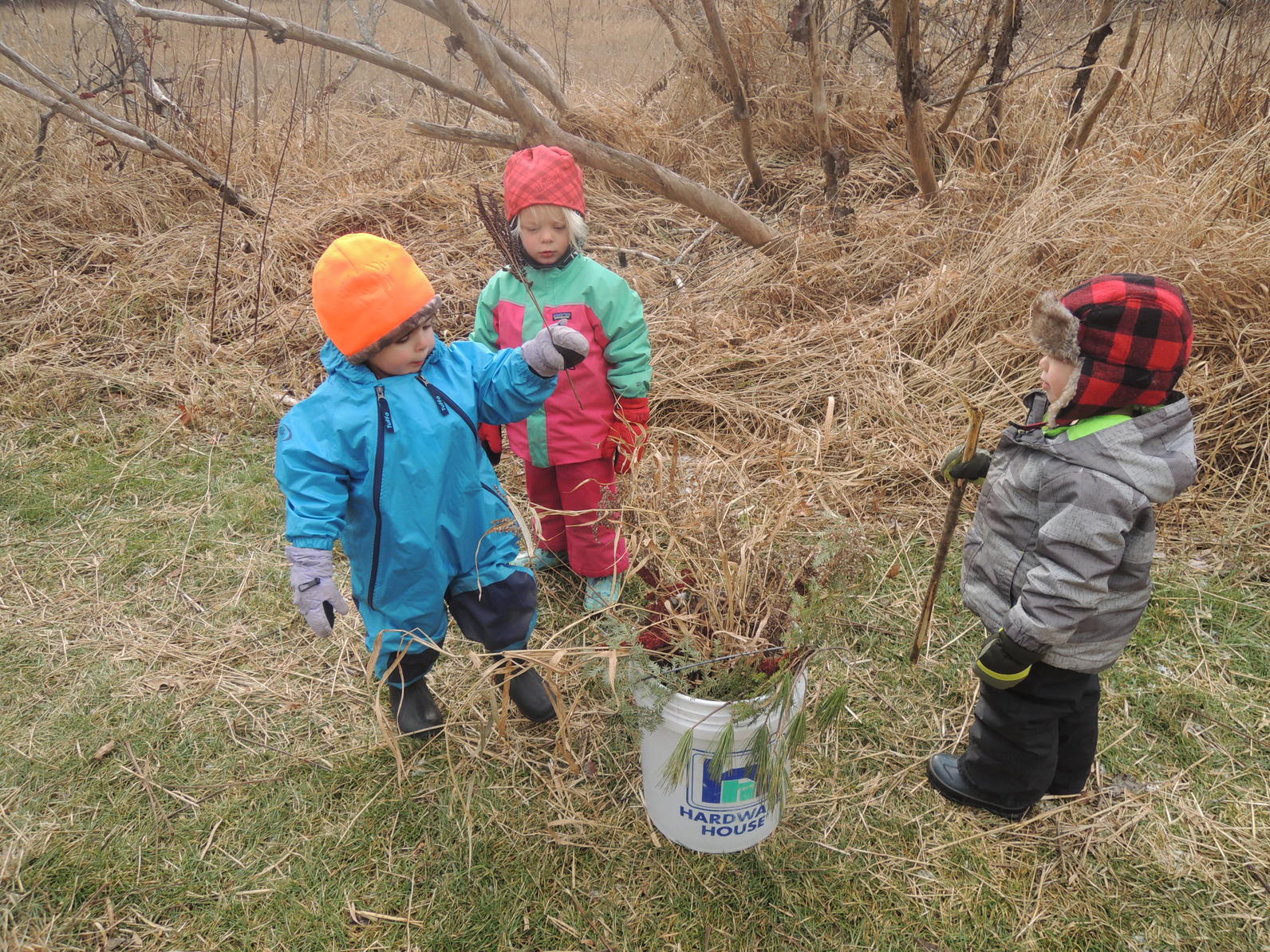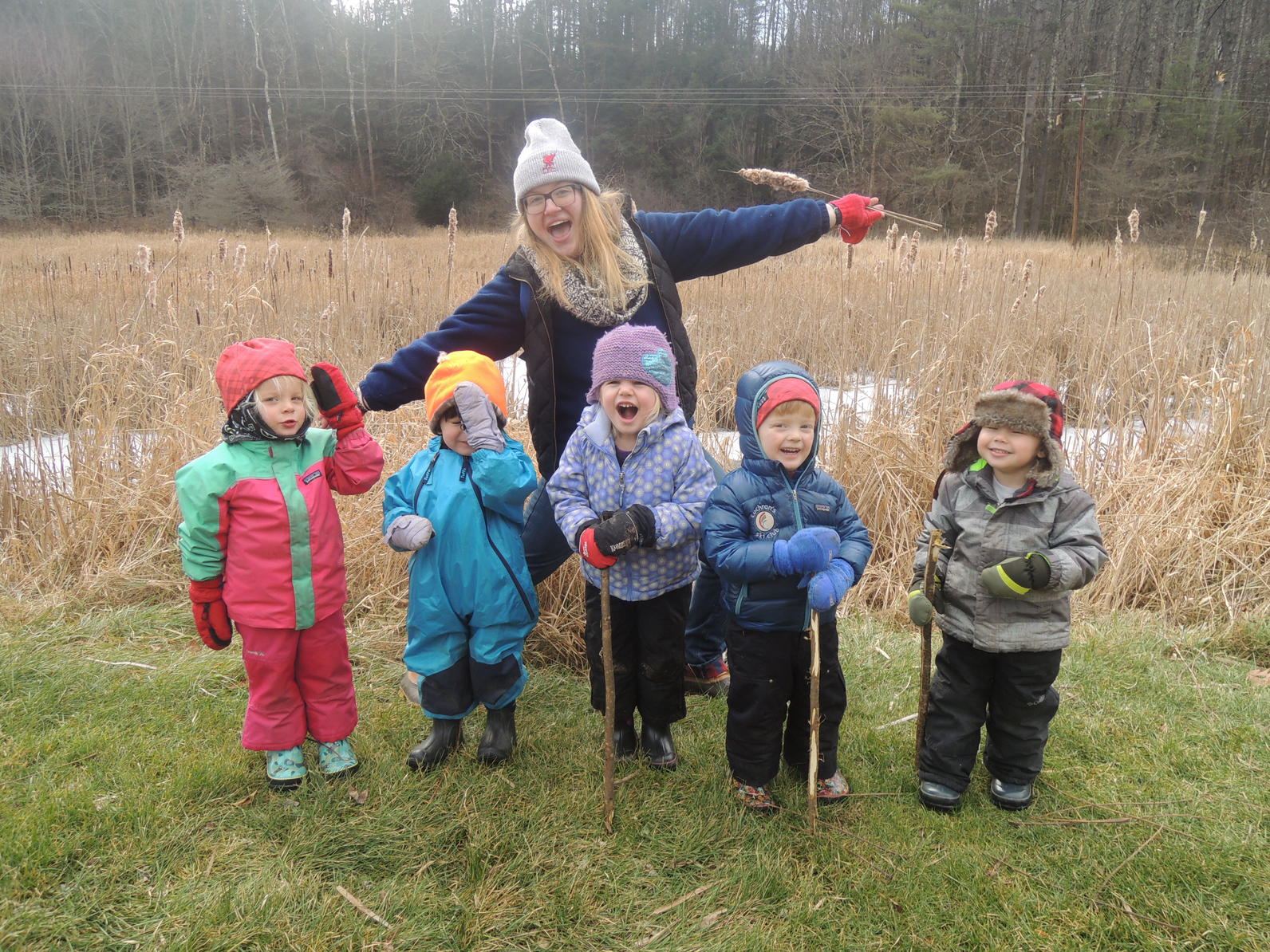 We even made a game of poking it with sticks and playing around in the mud next to it; it kept us all laughing and smiling! We wandered around the field and forests down there and told Emily and Caroline which items we wanted for our wreaths, and they collected them in a basket for us to take back up. We gathered all sorts of pine needles, sumacs, cattails, branches, grasses and so many other fun things we found to decorate with. Once we felt we had enough, it was time to head back up.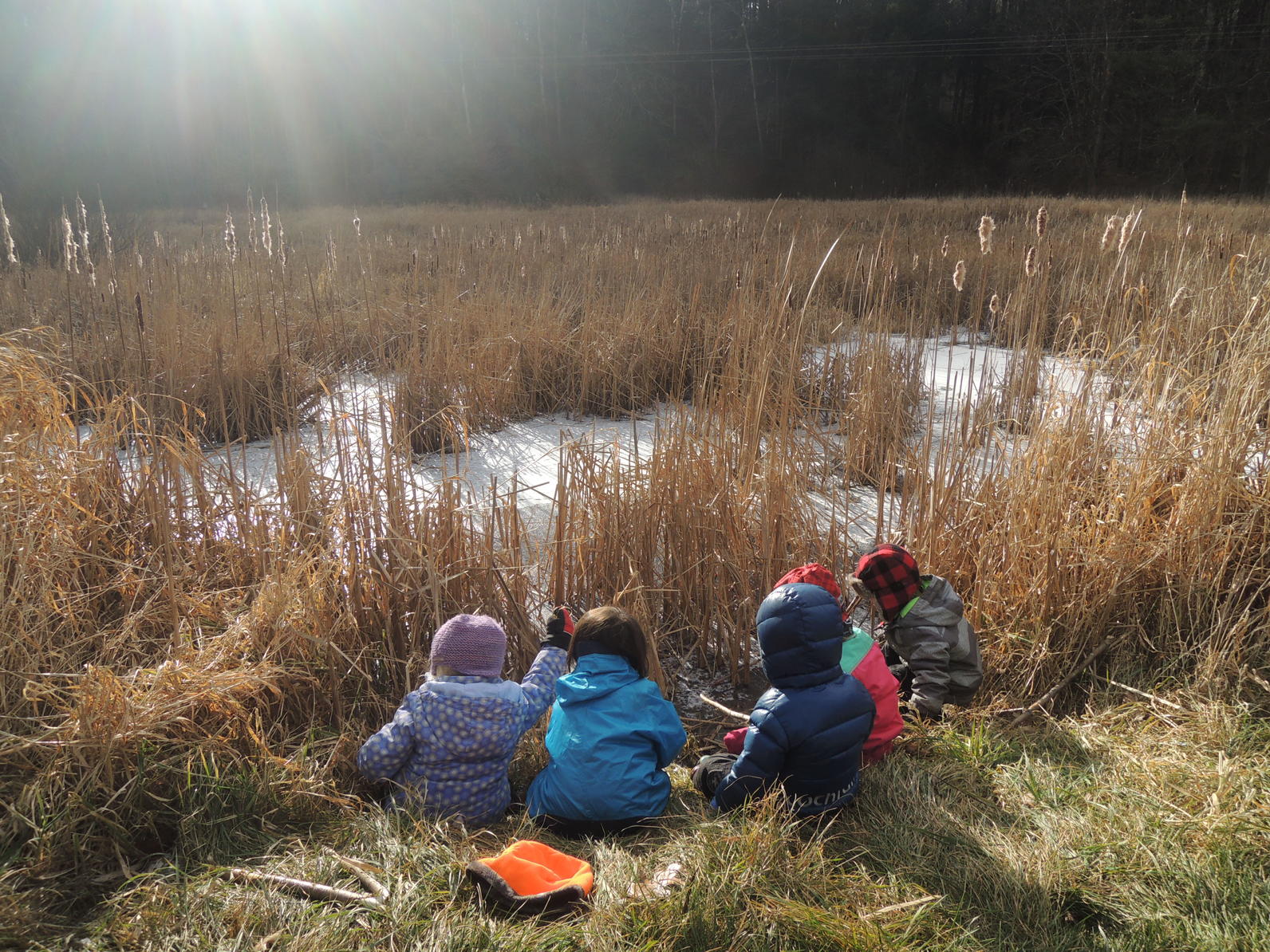 Emily couldn't help but notice a huge fallen over tree that left a gap in the ground that looked like a perfect play space for us all, so we made a pit stop there. We all sat and played in the mud where the tree had once stood, and got to experience a different perspective on outdoor play. By the time we got back up the big hill and crossed the street to the barn, it was just about time for our thank you circle and our families to pick us up.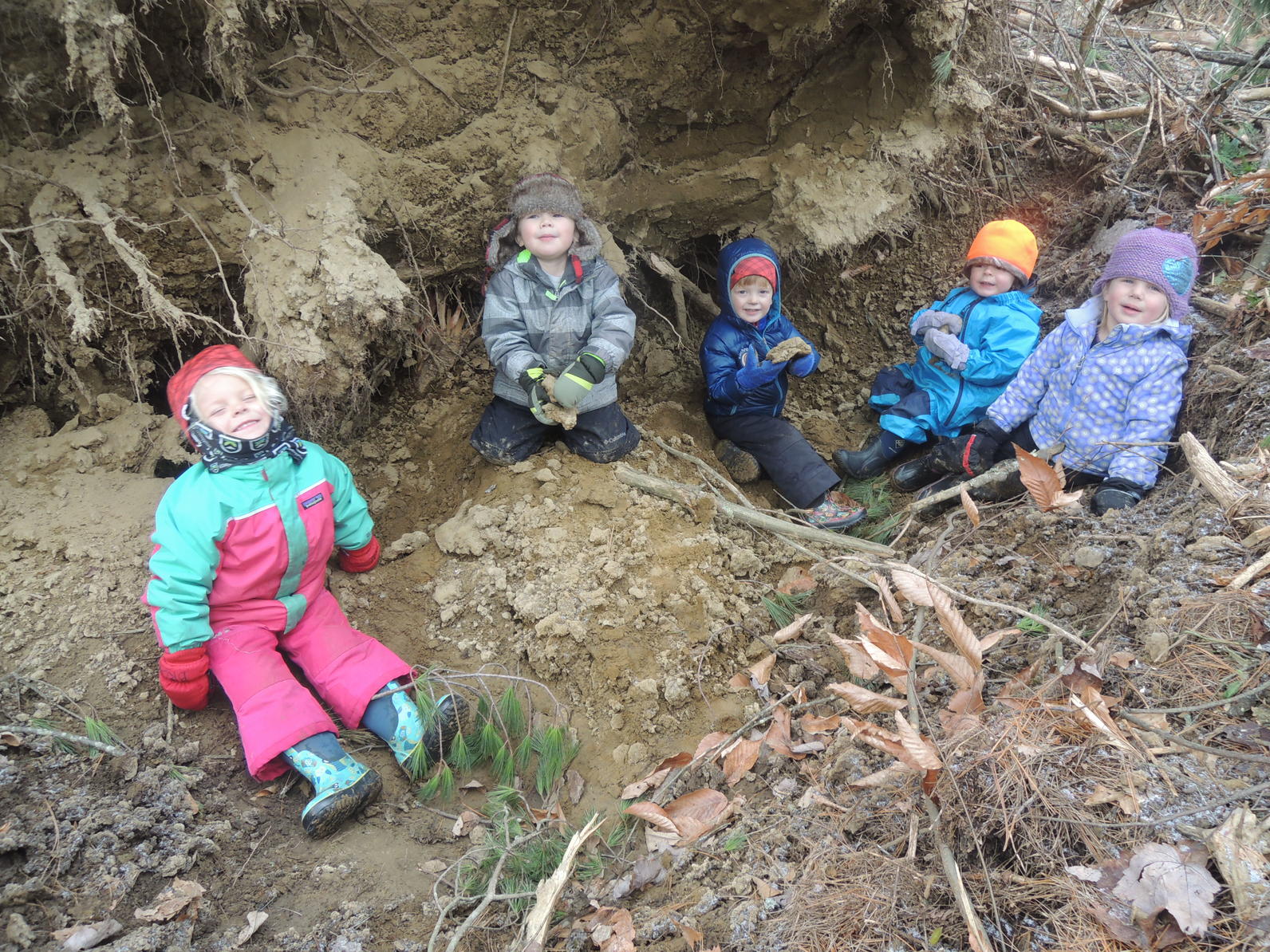 Looking forward to next week, we will be having lots of family and friend time as we put together our handmade wreaths!