What a beautiful day we had, the sun was shining and it did warm up a bit too, such a great day to spend outside exploring and having fun, all while leanring about nature. Coming to Audubon and being able to play outside is such a great way to start the day. Our mud kitchen was ready and we had some chalk and tree cookies to color while all of our friends arrived. Right away, Emily and Caroline could tell it was going to be a great day.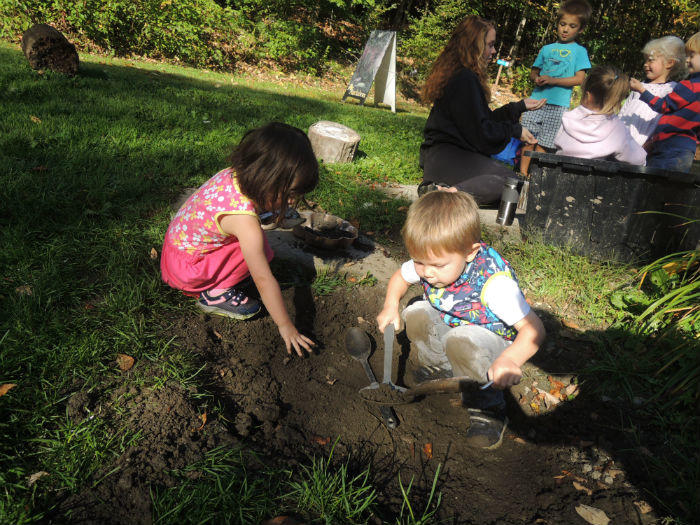 Today in Forest Preschool, we had quite the adventure. We started off the day with our morning meeting and our leader chose our plan for the day. Feeling ambitious, we chose to hike down to Beaver Pond and explore in the sunshine.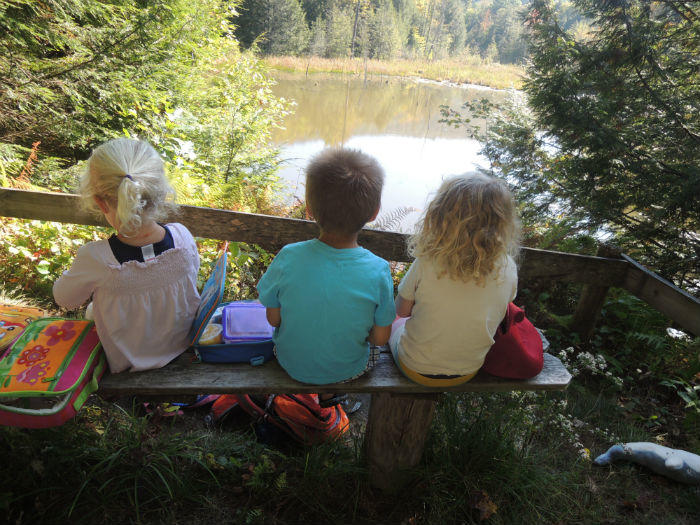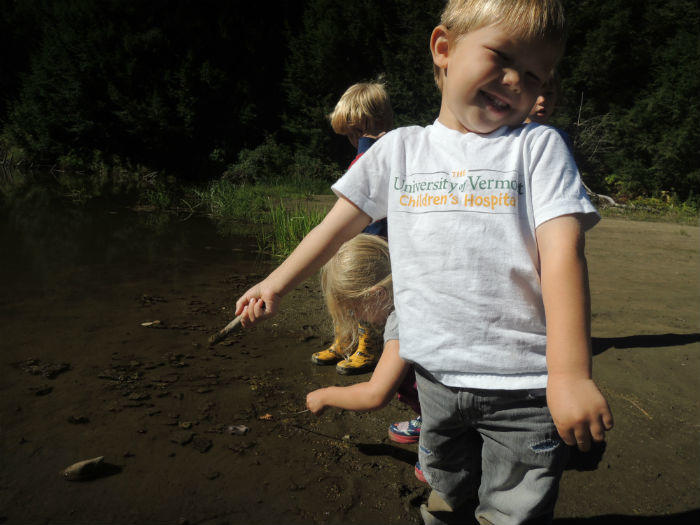 We stopped and ate our snack at a spot along the trail with a great view of the pond behind us. We talked about the birds we were hearing and the bugs we were seeing. We predicted what kind of critters we would find when we got down to the pond. When we finally arrived, we spent our time looking for frogs, splashing in the water and getting our hands muddy!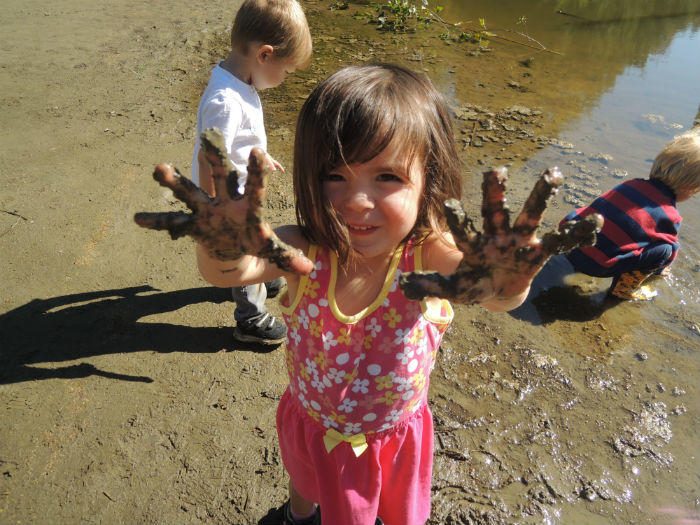 We even built a mud castle next to the pond, and ate lunch in the shade of the woods next to it since it was getting so warm. Emily guided us in an awesome story about a bear and his journey to finding his place in the woods while we ate—thanks Emily!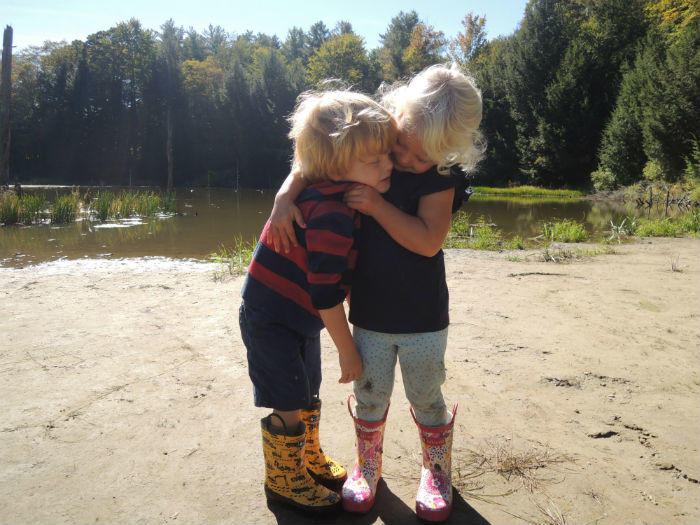 We took a different route back to the barn, and used all our muscles to successfully conquer the steep hills back up. Throughout the day, we found over five different earthworms and played with them, and even spotted several spiderwebs—how cool!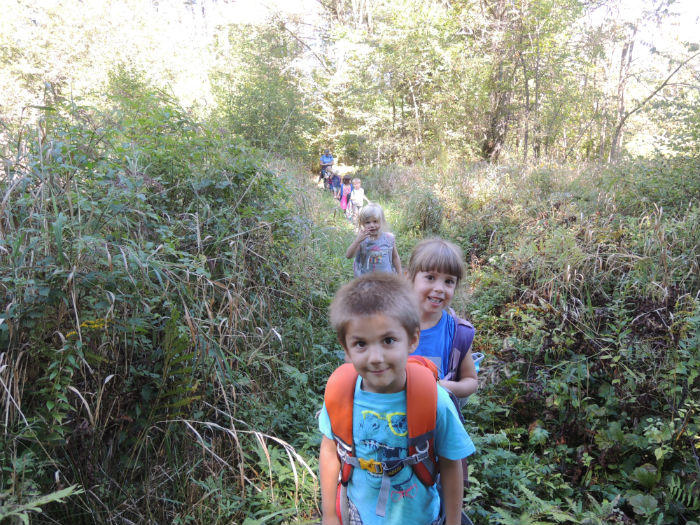 We ended with a thank-you circle and shared our favorite parts of the day with our families and friends. Forest camp today was a great way to start enjoying the gifts of fall.