Visit the exhibit to walk among the winning bird photographs from this year's Audubon Photography Awards and learn more about your local birdlife and Audubon Vermont's work. From songbirds wreaking havoc on much larger raptors, to couples dancing in the throes of courtship, the spectrum of performances is near infinite. We're lucky that our contestants were able to get them on camera.
White River Gallery @ BALE
35 South Windsor Street, South Royalton, VT
Opening Reception: Saturday, February 4, 4 - 6 pm
Exhibit: Saturday, February 4 - Thursday, February 9
The Exhibition Space is open Sunday, February 5 from 12 pm - 4 pm, and
Monday, February 6 - Thursday, February 9 from 10 am - 4 pm.
Other times by appointment: Contact: Dian Parker, Gallery Director dianparker9@gmail.com
More details...
The Skinny Pancake
89 Main Street, Montpelier, VT
Reception: Wednesday, February 15, 5:30 - 7:30 pm
Exhibit: Saturday, February 11 - Thursday morning, February 16
The Exhibition Space at The Skinny Pancake is open to the public daily from 8 am – 8 pm.
More details...
Selected from over 7,000 entries—submitted from all 50 states, DC, and Canada—the winning photos were published in the May-June 2016 issue of Audubon magazine. A panel of five judges had the daunting task of sifting through the stunning images and grading them based on technical quality, originality, and artistic merit.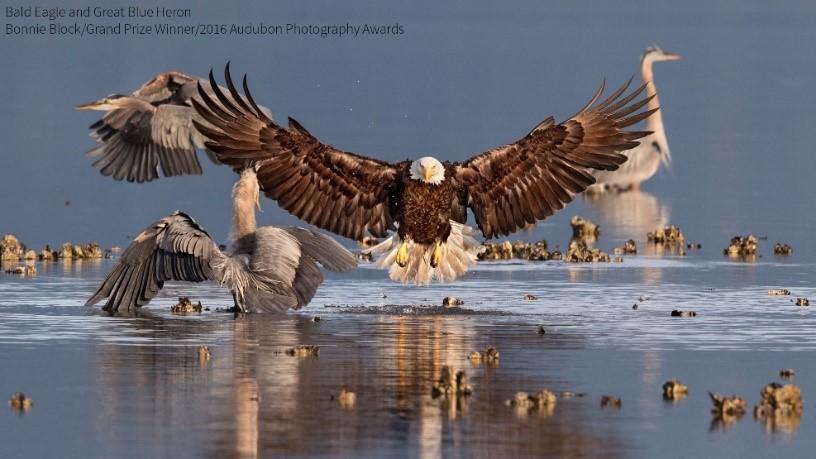 The contest judges were:
Kenn Kaufmann: Bird-guide author, Audubon field editor
Melissa Groo: Professional photographer and 2015 Grand Prize winner
Steve Freligh: Co-publisher of Nature's Best Photography
Kevin Fisher: Audubon creative director
Sabine Meyer: Audubon photography director
Read more about the 2016 Audubon Photography Awards here.
On a somber note, half of the species in the winning and honored photos are birds identified as threatened or endangered by climate change in Audubon's Birds and Climate Change Report (climate.audubon.org), which shows that 314 bird species in North America face an uncertain future due to shifting climatic suitability. The situation is indeed dire but there are reasons for hope.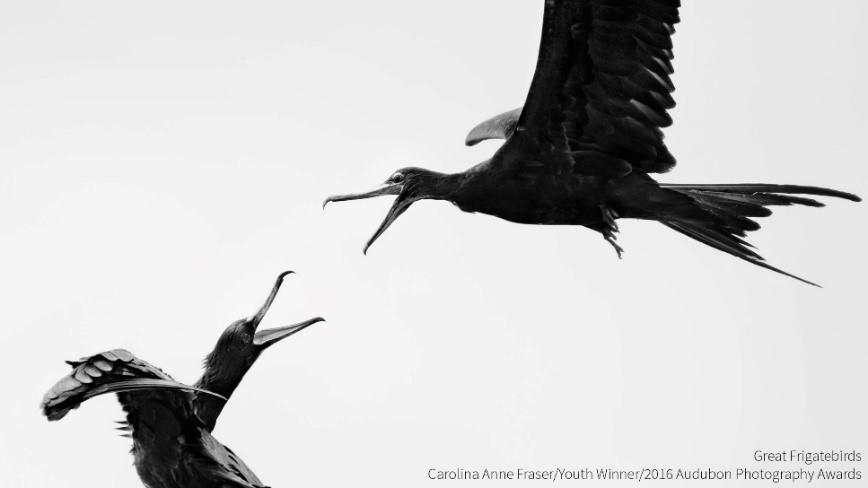 But wait, there's more…
Feeling inspired to pick up your camera? Here are tips and how-to's from pros on how to get started (or up your game) with nature photography and capture truly stunning bird shots.
Remember though: While photography is generally a fun and rewarding way to appreciate birds and other wildlife, there are rules that must be followed. Overly ambitious birders can push the limits of what's considered safe for their feathered subjects. Lesson one: The well-being of the birds comes first. Learn about bird photography ethics.
Okay, now that you've been inspired by the best and educated on how to operate safely, find out what gear is required to make your bird photo shoot a complete success.
Thank-you to our Sponsors and Partners for making this event possible:
Main Street Landing – Host Sponsor for Burlington exhibit
The Skinny Pancake – Food Sponsor for Burlington Opening Reception and Gallery Sponsor for Montpelier exhibit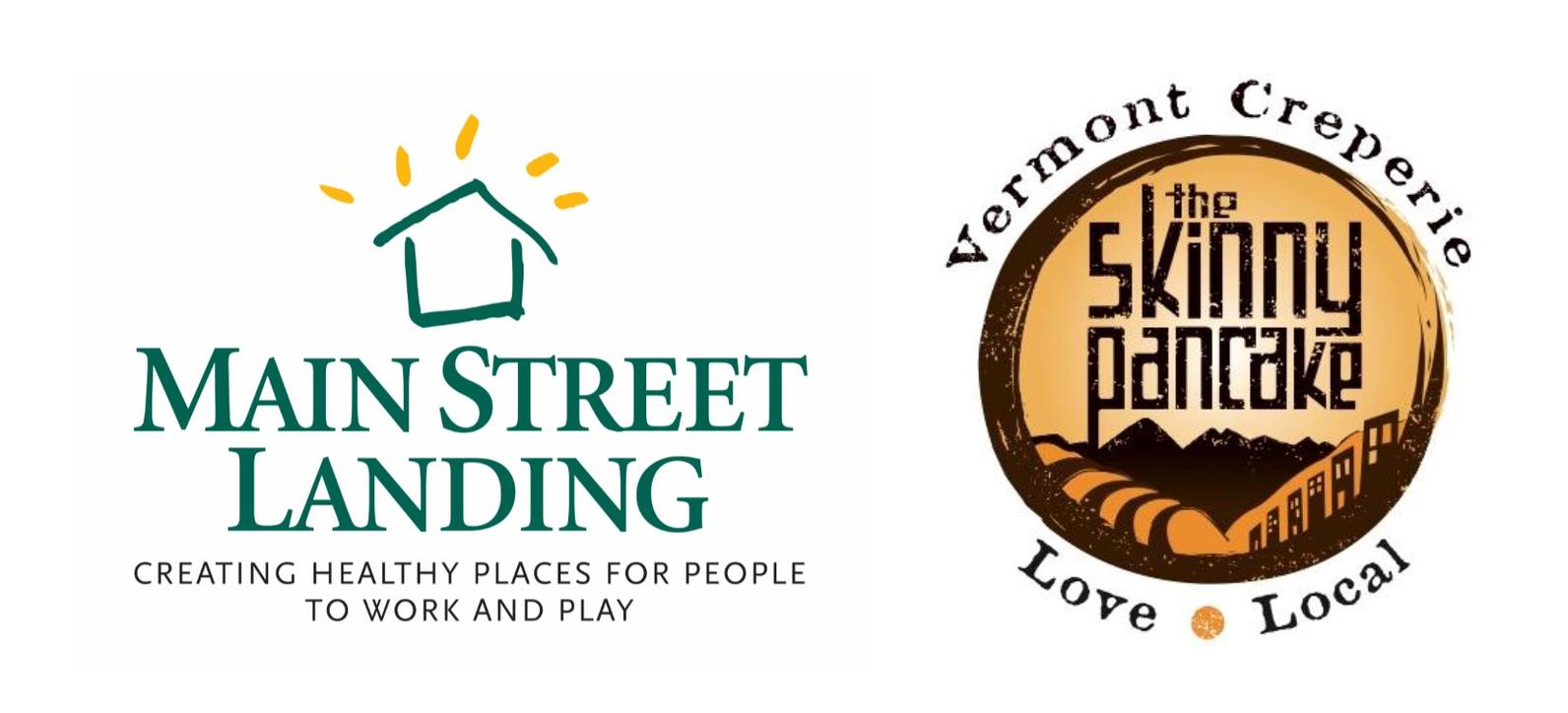 Special Thanks to:
Arts Alive and SEABA for partnering with us on the Burlington Exhibit
The White River Gallery @ BALE for partnering with us to bring the exhibit to South Royalton
Vermont Conservation Voters for partnering with us for our Montpelier Event