Audubon Vermont in the News
See Audubon in the news.
Peregrines have a record year in Vermont. The Addison County Independent discusses the success of the 2015 peregrine falcon breeding season and talks to Margaret Fowle, Audubon Vermont Conservation Biologist.

Peregrines on VPR's Outdoor Radio

Margaret Fowle, Audubon Vermont Conservation Biologist, speaks to Kent McFarland and Sarah Zahendra about pererine falcon behavior, conservation efforts, and the species' miraculous recovery in Vermont.

Bye Bye State Bird?

The Rutland Herald Sunday Edition talks about the new Climate Change Study released by the National Audubon Society and talks to Jim Shallow, Audubon Vermont's Policy and Conservation Director.

Report: Global Warming Threatens Vermont Birds

A new study by the National Audubon Society paints a bleak picture for birds. The report indicates numerous extinctions are likely if global temperature increases are not stopped.

"It is alarming," said Jim Shallow of Audubon Vermont. "We are seeing that over 300 species of bird are projected to be threatened or at risk of extinction from climate change."

Citizen Scientists, Unite!

VPR, Vermont Edition, July 30, 2014. Margaret Fowle, Conservation Biologist from Audubon Vermont speaks about volunteers and citizen scientists who help with our Peregrine Falcon Monitoring and our Shrubland Bird Projects. Click here to listen.


Recent visit to the Bahamas,

David Yarnold and other Audubon leaders saw the true power of working along the Flyways of the Americas, the core idea of the vision of the new Audubon:

Published July 8, 2014.

Audubon Vermont and Conservation Program Manager, Mark LaBarr are an active part of this project. To see the video click here.


Minot joins Audubon Vermont board:

Green Mountain Outlook, June 13, 2014, click here to read.


More than a Museum on Hildene's 400-plus acres, focus turns to ecological stewardship:

Hill Country Observer, June , 2014 Edition. Click here to read article.


Birding with the Kids:

Kidsvt article by Alison Novak, June 3, 2014. Click here to read article.


Keep out if peregrine falcons are around:

Fox 44 news, April 29, 2014. Click here to view the video.

Several cliffs closed due to nesting falcons:

WCAX, April 28, 2014. Click here to read more.

Vermont Audubon Center Celebrating 50 Years:
Burlington Free Press article, April 3, 2014. Click here to read more. To share your story please click here to fill out the form.

Uncovering the mystery of maple:


Burlington Free Press articl

e, March 23, 2014. Click here to read more.

WCAX, March 6, 2014 -

Charley Wilkinson was interviewed about

Green Mountain Audubon Center's 50th Anniversary and our upcoming Sugar on Snow Parties. Click here to view the segment and read more.
Phoebes: To Thy Old Nest Be True: Northern Woodlands article, February 2014. Click here to read the article.

Wild City! A wonderful write-up of the Green Mountain Audubon Center's newest program focused on training young learners in the skills and technology used in various scientific fields of study. This program was sponsored by a fellowship from Toyota through the TogetherGreen partnership. Learn more about Wild City HERE.
Bald Eagle Survey: Vermont Public Television, Outdoor Journal Segment had information on the Bald Eagle Survey. Since 1979 volunteers have been keeping tabs on bald eagles as part of Vermont Audubon's annual winter bald eagle survey. To learn more about the important role of citizen science in the state we went out with a group of volunteers during the 2014 bald eagle survey. To view the video segment, click here.

Vermont Peregrine Falcon Population Grows

Peregrine falcons are native Vermonters. But by the late 1960s they had disappeared from the entire east coast. Margaret Fowle is a conservation biologist for Audubon Vermont and oversees the peregrine falcon monitoring program. Click here to listen to her talk with VPR about the bird's status

Foresters, Birder Team Up to Improve Habitat and Timber Click here to listen to Audubon Vermont's Kristen Sharpless on VPR discussing our partnership with the Vermont department of Forests, Parks and Recreation.
Check out Mark LaBarr on his monthly segment on UVM's Across the Fence. Bird Notes airs on the third wednesday of every month.
Timber is for the Birds - Foresters and birders work together to improve habitat (WPTZ)
Logging Takes Wing - Audubon Center and foresters consider sustainable timber harvesting, with birds in mind (Burlington Free Press)
Visit a Peregrine Falcoln nesting site with Audubon Vermont Conservation Biologist, Margaret Fowle.
Take a look at Winter Wildlife Tracking with Teacher/Naturalist Gwendolyn Causer.
Join Teacher/Naturalist Mike Simpson on a Spider Safari for preschoolers.
Enjoy brilliant forest foliage in a Farewell to Fall. Learn more about the science behind the colors in Audubon Magazine's In Living Color.
Celebrate maple season with Sugaring Time. Learn more about how maple sugaring is great for the birds in Audubon Magazine's Maple Syrup the Vermont Way.
How you can help, right now
Raise Your Voice
Lawmakers need to hear from you. By signing up for Audubon Vermont's Action Alerts, you will get the latest news on proposals that impact birds -- and have an opportunity to weigh in.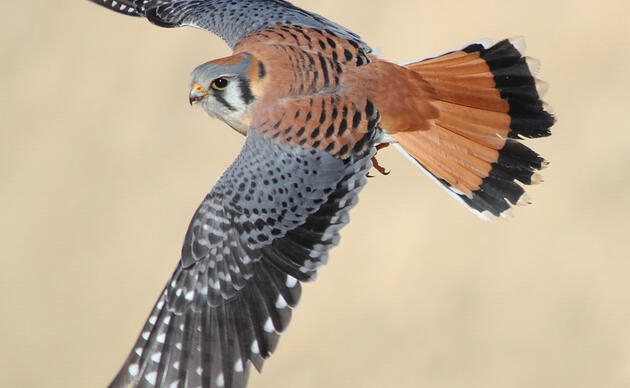 Find Your Bird-Friendly Plants
Join Audubon's Plants for Birds. With our native plants database, you can easily find the best plants for the birds where you live.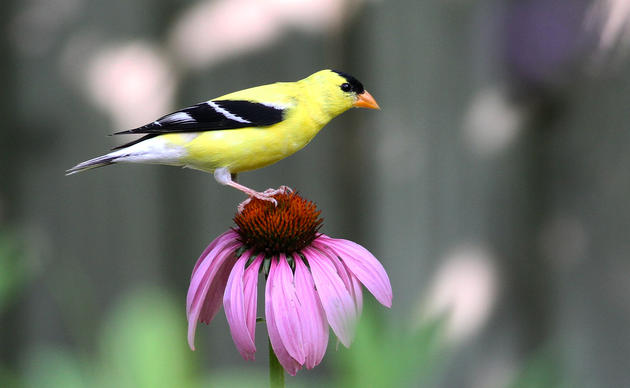 Events
Adults, preschoolers, foresters, photographers, sugarmakers and families will all find opportunities to connect with nature.