Meet your team leaders.
What are #BirdathonVT teams? A fun and competitive way for us to bird alone, together! If interested, select a team from the profiles below. Your contribution and bird observations will count toward that specific team's overall fundraising and bird species. You can bird on the same day as the team or another day that works for your schedule during the birdathon window. If you preregister, you will get information directly from the team leader a few days before #BirdathonVT starts and you will automatically be entered into a Birdathon raffle. Click here to sign up.
David Mears
Mascot: Raven

I am a beginning birder with a limited range of hearing (the Blackburnian Warbler's high-pitched song is invisible to me) and poor eyesight but will be accompanied by family members with full sensory perception. My strengths include that I find joy in being outside and have a hunger to learn cool facts about nature. Great choice if you are also a beginner and want to build confidence by identifying more species than your team captain. Go Team Raven!
Kim Guertin
Mascot: American Woodcock
I'm an experienced birder with a great deal of enthusiasm for spending the workday outdoors with a pair of binoculars. Bird-a-thon 2020 will be my 20th Bird-a-thon! Special birding skills include mastery of holding a cup of coffee in one hand while adjusting binoculars with the other and riding a bike while looking through binoculars. My favorite places to bird include the Green Mountain Audubon Center and the forests near my home. Favorite birds include the Blackburnian Warbler, American Woodcock and Black-throated Blue Warbler. I look forward to birding with you this spring!
Gwen Causer
Mascot: White-throated Sparrow
I prefer to bird where I'm at, which is perfect during COVID. I take comfort in hearing the familiar songs of the birds who share my neighborhood. I rarely bird with binoculars, except once a year for Birdathon. I think it's because I'm really a plant person. Plants stay put when you try to identify them, but birds fly away. If I can see a bird, it's just a bonus. I'm really all about their song. I'm a slow birder. I like to settle in and watch what the birds are doing. Seeing a Robin bring a mouthful of mud to its nest is much more exciting for me than finding a Magnolia Warbler high in a treetop. So, I consider myself an urban, bird-by-ear, slow birder. I'm so excited for Birdathon to be open to everyone this year! Can't wait to hear about what you're experiencing in your corner of the world.
Cindy Senning
Mascot: Chickadee
My love of birding started with my parakeet, Jerry, when I was about ten. Since then I have watched and loved birds at my feeders, visiting family in Florida, and on travels throughout the world. But I also just love birding in Vermont starting with my mascot – the chickadee. The chickadee is the cutest little bird and, for me, the most reliable. I see one every day and I can identify them visually, by their song, by their flight pattern and by their feeding pattern. So please, please join my team, add your special birds to the list, and have a grand time with this year's 2020 Birdathon. By the way, you don't have to be in Vermont to participate. We'd love to hear what birds you see where you live.
Emily Kaplita
Mascot: The Mighty (wood) Ducks
If there were a category of birder between beginner and intermediate, that's where I would fall. I have a good grasp on common bird calls and visual ID now from a few years of teaching those skills to the public. Don't let my glasses fool you, years of catching toads have trained me to notice slight movements and sounds the birds may make! I'm an early bird and a night owl, so I'll be able to get birds at all times of day. I'm a great choice is you want to learn more, have a blast, and if you're not fearful of the competition!
Debbie Archer
Mascot: It's not the early bird.
If you have a short attention span and prefer looking at things closely and slowly, then I'm the Captain for you! My birding technically starts at sunrise with the singing of Cardinals, but I'm going back to sleep. The dawn chorus is beautiful as a whole, but stressful when trying to parse out individual species—let's just skip it. Begin birding at 10am by foot and bike. Spend 45 minutes trying to identify all the ferns in a clearing in the woods before remembering that you are supposed to be birding. Resume birding by checking feeders in town. Go home, then remember that we are still birding. Sleep outside to listen for any additional nocturnal wildlife. Your list isn't the longest, but it definitely has the most plants and non-bird animals on it.
James Brady
Mascot: Pileated Woodpecker

Much like our mascot, I am often seen wearing a cap. I am, however, not named after this fact. Pileated is defined as having a crest covering the pileum, or top of the head.
Our friends the Pileated Woodpeckers love to call from the forest behind our home, just outside the mostly developed part of Montpelier, a great indicator of change in habitat. The Chimney Swifts transition to Black-capped Chickadees and then finally Pileated Woodpeckers as we walk from downtown back home. A subtle, but unique way of better understanding how people and nature coexist.
Please consider joining my birdathon team to learn more about the birds around where you live!
Margaret Fowle
Mascot: Flightless Fowle
I love to bird by ear, which may be because I have very old binoculars and aging eyes. I am not a "lister," but do a good job of keeping lists and notes when required. I enjoy checking out various habitats, so plan to cover as much ground in Huntington, VT as possible (either on foot or by bike) – from the river to the mountains, and from open fields to dense forests. I always have lots of healthy snacks to keep me going. Join me if you like to explore!
Bill Post
Mascot: Indigo Bunting
Maureen and I are long time birders, but, frankly, we are not very good it at it, except maybe as a team. Maureen is a terrific spotter, and I can identify pretty well. With a few additions, we could really be great, so we hope you will join us as a team member for this year. Our mascot is the Indigo Bunting, because it is the bird which first got us into serious birding. We thought it was exquisite, and we then learned that all birds are exquisite in their own ways. By joining us in the Birdathon, you will be helping to protect all of them, and we'll have some fun in the mix.
Kate Bentley
Mascot : Red-tailed Hawk
A novice birder that will stop to look at any hawk, eagle, falcon or owl. I have unparalleled patience for sitting outside for long periods of time, and a deep love of guidebooks that help me learn (and sometimes offer me a dry spot to sit when the ground is wet). I have a love for birds of prey and a curiosity for all wild things. I come with the added bonus of my daughter who is like a walking encyclopedia of strange and weird facts about nature. My disadvantage is that I am often distracted by plants and trees and have been known to sneak in a quick nap in the sun whenever possible. I live near the top of a mountain in Lincoln and will watch for birds from the mountain, down in the valley and by the New Haven River (while swimming if the weather is nice).
Sarah Hooghuis
Mascot: Turkey Vulture
I am a beginner birder, but no amateur! You can find me with a field guide and binoculars around my neck stubbornly looking for the species until I correctly identify it. I'm familiar with backyard bird calls and often try to call back to them. I'm a slow birder - if I see a bird I like to stand or sit in one spot to watch for as long as possible. My favorite place to bird is at Red Rocks park in South Burlington (and of course, the Green Mountain Audubon Center!). I'm the kind of naturalist that needs to take photos of everything, which means I will put the birds on hold to document flowers, scat or a mushroom. So if you're easily distracted and want to sing out to our feathered friends, choose me as your captain!
Natalie Harder
Mascot: Golden-winged Warbler
As Sergeant Schultz would say, "I know nothing, I see nothing, I hear nothing." That pretty much sums up my birding experience. I know very little about birds, can never spot them, and don't know a single one by sound. I am a terrible birder. Thank goodness my team will really be captained by my 17 year old son Charlie.
Charlie is an excellent birder with almost a decade of bird spotting under his belt. His sharp eyes and savant like memorization of bird guides put us in contention with the best of them.
We've chosen the Golden-winged Warbler for our team, not only because we might see nothing and hear nothing that looks like one...but because if by luck we do, it would be in the woods behind Charlie's high school. It's one of the few places they live, and a place where Charlie hasn't gotten to go for a few months.
Why join our team? What I lack in knowledge, I make up with snacks.
Steve Hagenbuch
Mascot: Yellow-bellied (Maple) Sapsucker
There are few things better in life than an early morning walk in the forest; sipping a cup of bird-friendly coffee sweetened with maple syrup produced from a bird-friendly sugarbush while listening for birds! I am an experienced, yet casual, birder. I don't have a "life list" but rather enjoy finding out who I'm sharing habitat with when I'm working on the farm, tapping trees in my sugarbush, fly fishing a trout stream, or mountain biking a favorite trail. I invite each and every one of you to join me in this year's unique and exciting approach to Birdathon, Audubon's biggest fund-raiser of the year! Let's Go!!
Kevin Mack
Mascot: Uncommon Loon.
I've been birding for a long time and am now using my fifth pair of binoculars each of which I can recall in great detail. I no longer keep many lists but that just means I've lost track of most. So my memory works or it doesn't but I can find birds and check 'em off the list.
.
Mark LaBarr
Macot: Gray Catbird
I consider myself a passive birder. If the bird and I cross paths in my day to day life all is good. That said as a Conservation Biologist my day to day life is full of birds to cross paths with. Whether it is a Gray Catbird in my backyard, a piping plover in the Bahamas or a Red-headed Manikin in the forests of Belize I have crossed paths with many different species. So join me as I wander about seeing who I might encounter.
.
Rae Bronenkant
Mascot: Blackburnian Warbler
If you enjoy all of the magic Vermont has to offer and want to take this 24-hour birding opportunity to cover all of the ecosystems your area has to offer while keeping that carbon footprint low, join me! Let's wake up at the tops of mountains, bike from town to town, paddle the Lake all the while stopping to flip over rocks and look for salamanders. I am hoping to get some energy out and cover a lot of ground enjoying all of Vermont's beauty. I am an intermediate birder but would love nothing more than to get as many people on board to start birding, using whatever adventure means they feel while exploring in their backyards! I can help you get started and get birding, plus I will love to hear about where your Birdathon adventure takes you!
.
Cheryl Pinto
Mascot: Barred Owl
I'm a night owl rather than an early bird – and though I am a novice bird watcher, I have been up close and personal with my mascot as I successfully rescued an injured Barred Owl in the woods of Northern Vermont on a cold snowy day. I am delighted by all birds and marvel that these flying beauties, in all their splendor and diversity, are the tips of a family tree which includes the mighty T. Rex – incredible !
I am too much of a novice to be competitive but I know, contrary to popular belief, that it's a compliment to be called a bird-brain ! If you too enjoy what flies across your path, and are happy to share your observations and discoveries, then I would love you to join me.
Mariah Moulton Riggs
Mascot: Scarlet Tanager
Mariah Moulton Riggs was born and raised in Huntington, Vermont and has been going to the Audubon Nature Center her whole life. She is very excited about the virtual Bardathon this year and is looking forward to seeing how everyone does. Mariah enjoys being outside with her husband and two children to go hiking, skiing at Mad River Glen where she grew up, and swimming in all of the wonderful spots around Huntington.
How you can help, right now
Donate to Audubon
Help secure the future for birds at risk from climate change, habitat loss and other threats. Your support will power our science, education, advocacy and on-the-ground conservation efforts.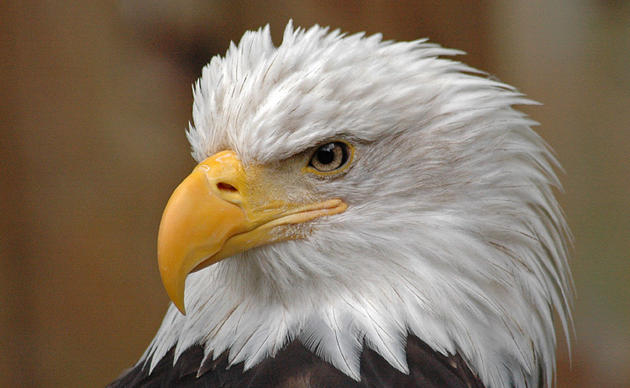 The Joy of Birds
Birds bring us happiness in so many ways. Whether you're just looking for a lift, unable to enjoy the outdoors, or in desperate need of distraction, look no further than this birdy care package.