Pride Hikes: Sucker Brook Trail in Ripton
Co-hosted by Audubon Vermont, Pride Center of Vermont, and Outright Vermont
Saturday, November 16, 2019
9:30am - 3:30pmRipton, Vermont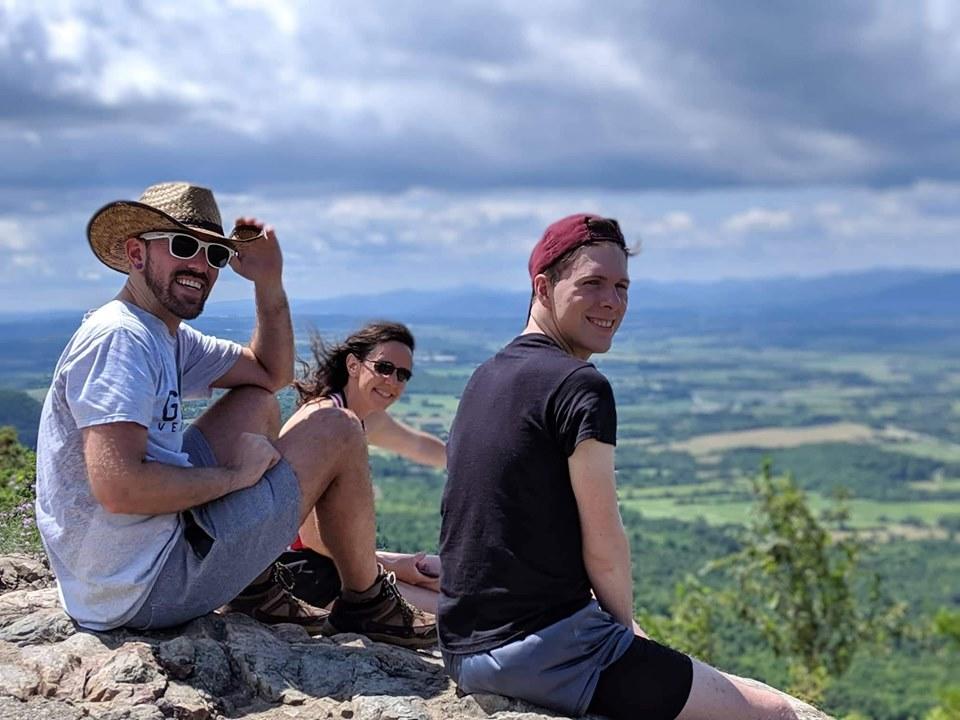 Location Details
Sucker Brook Trail in Ripton
106 College Cross Road, Ripton, 05766
***We will meet up in the parking lot at Shaw's/Starbucks at 570 Shelburne Road in South Burlington at 9:30 am to arrange carpools. If you'd like to meet us in Ripton, we should be there by 10:45 am. The trailhead is a little tricky to find, so we'll gather in Ripton at the Rikert Nordic Center, then continue on together to the trailhead. Please let us know ahead of time if you plan to meet us in Ripton: gcauser@audubon.org ***
LGBTQA+ hikers are gathering to hike Sucker Brook Trail in the Joseph Battell Wilderness in Ripton. The trail ascends easily and then more steeply on an old logging road to Sucker Brook Shelter. Just beyond the shelter, the trail climbs to a junction with the Long Trail. It might be time to switch gears to post-hike creemees to post-hike hot chocolate. We'll find a good spot - we're open to suggestions.
Trail Statistics: 2 miles round-trip, 380 foot elevation gain, approximately 2 hours to hike round-trip, rated "moderate." A trail map and brochure is available here. US Forest Service info available here. If you require accommodations or have questions about accessibility, please contact Audubon Vermont at 802/434-3068.
Becky Swem and Gwendolyn Causer of Audubon Vermont will co-lead the hike to provide birding, botany, hiking, and tracking tidbits.
All ages, allies, and families welcome! Youth under 18 years should be accompanied by a parent/guardian.
Please wear weather-appropriate clothing and bring snacks and plenty of water! Dogs are welcome as long as they are leashed.
Co-hosted by Audubon Vermont, Pride Center of Vermont, and Outright Vermont.
***We will meet up in the parking lot at Shaw's/Starbucks at 570 Shelburne Road in South Burlington at 9:30 am to arrange carpools. If you'd like to meet us in Ripton, we should be there by 10:45 am. The trailhead is a little tricky to find, so we'll gather in Ripton at the Rikert Nordic Center, then continue on together to the trailhead. Please let us know ahead of time if you plan to meet us in Ripton: gcauser@audubon.org ***
Photo: Pride Hike: Snake Mountain. Photo credit: Pride Center of Vermont