Help protect priority birds of the Champlain Valley
Audubon Vermont's Champlain Valley Bird Initiative (CVBI) enhances habitat for priority bird species in the Champlain Valley. As part of National Audubon's Atlantic Flyway Initiative, the CVBI works to protect priority bird species in the Champlain Valley of Vermont.
The Champlain Valley is part of an international, multi-state Bird Conservation Region which extends from the lower Great Lakes through the St. Lawrence River Valley and west to the Lake Champlain Basin. It contains some of the most important grassland, shrubland and wetland bird habitat in the East. Since much of this important habitat is privately owned, working with private landowners is critical to large-scale conservation efforts. In partnership with Natural Resources Conservation Service (NRCS) and the University of Vermont, Audubon engages landowners in managing their land to protect priority bird species in the region.

Vermont's Champlain Valley is a mosaic of fields, clay-plain forests, wetlands, lakes and rivers that host a diversity of breeding birds. These bird species are attracted to the valley because of its regionally unique habitats, including open farmlands, shrub patches, large emergent marshes and the Lake itself.
Breeding bird surveys have shown that the early successional grasslands and shrublands of the Champlain Valley are a globally important resource for birds throughout the hemisphere. Many relatively common birds in Vermont are declining throughout their range, however.
The Champlain Valley's critical bird habitats face a number of threats. For example, the Eastern Towhee and Golden-winged Warbler are declining due to the lack of early successional habitat. In addition, populations of grassland birds like the Eastern Meadowlark and Bobolink are reducing due to loss of grasslands as well as changes in agricultural practices. Invasive species such as wild parsnip and buckthorn add to the challenge of creating and maintaining suitable breeding habitat in the Champlain Valley.
Rather than waiting for species such as the Eastern Towhee or Bobolink to become vulnerable and end up on a threatened or endangered species list, it is important to take action now to conserve birds in the core of their range. The advantage to this approach is that low-cost management activities, education, and monitoring can help maintain or increase the populations of these birds. Whether it is Bobolinks and Eastern Meadowlarks in the Valley's grasslands, Brown Thrashers and Eastern Towhees in its shrublands, or Wood Ducks and American Bitterns in its wetlands, CVBI works to protect and enhance habitats that sustain these priority bird species.
Through the CVBI, Audubon Vermont's conservation biologists offer technical assistance to individual landowners in the Champlain Valley. Biologists visit grassland, wetland and shrubland habitats and assess the quality of the habitats as well as offer practical recommendations for protecting and enhancing those habitats for priority bird species. Where appropriate, Audubon biologists inform landowners about cost-sharing opportunities through the Vermont NRCS Environmental Quality (EQIP) Incentive Programs. Much of the work in partnership with NRCS is funded through a two-year National Fish and Wildlife Foundation (NFWF) grant focusing on Golden-winged Warbler habitat restoration work. This project is part of a larger multistate effort to conserve this rapidly declining species.
In addition, Audubon Vermont is partnering with the Vermont Electric Power Company (VELCO) to survey their transmission rights-of-way (ROW) in the Champlain Valley for priority shrubland birds. The VELCO ROW provides an opportunity for long-term habitat management for priority bird species as well as other species dependent on early successional habitat. Vermont Audubon chapter volunteers surveyed designated focus areas within the ROW in the spring of 2012 and 2013. Seven early successional bird species were targeted in the survey. In conjunction with a graduate student at the University of Vermont, Audubon biologists are currently working closely with VELCO staff to develop management techniques that will enhance the shrubland habitat within the ROW and beyond. This work also gives Audubon the opportunity to connect with landowners who have property within and adjacent to the ROW so as to improve this habitat type within the valley.
Audubon's habitat assessments provide the information landowners need to make positive conservation decisions on their land. For example, landowners with open fields may delay mowing fields until after July 15th each year. Where possible, landowners should maintain old fields and forest edges in early-successional habitat. Audubon Vermont has worked with the towns of Charlotte and Hinesburg to manage town land for priority bird species. These public properties are demonstrations of some of the management actions recommended for bird habitat enhancements. Additional recommendations for managing bird habitat on private land can be found at Audbon's Creating Bird-Friendly Communities.
CVBI habitat assessments are focused in areas with the greatest conservation potential in the Champlain Valleyin an attempt to bring landowners together to develop common habitat management goals and in turn create an increasingly larger avian conservation footprint within the region.
CVBI is funded in part through grants from NRCS' Conservation Innovation Grant Program, NFWF, and the South Lake Champlain Fund. For more information on the CVBI, please contact Mark LaBarr at mlabarr@audubon.org or Margaret Fowle at mfowle@audubon.org or (802) 434-3068.
How you can help, right now
Support Audubon Vermont
Help us engage people of all ages in education, conservation and action. Audubon Members receive camp and program discounts as well as Audubon Magazine.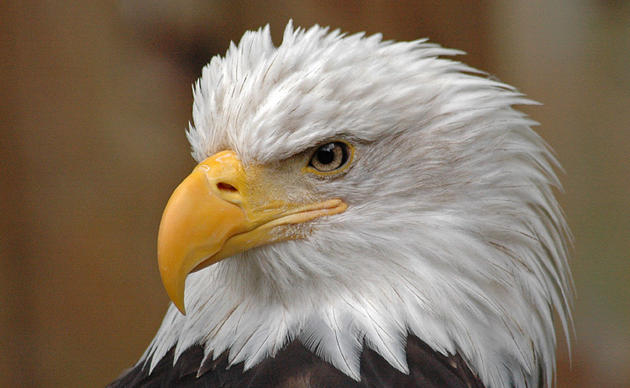 Raise Your Voice
Lawmakers need to hear from you. By signing up for Audubon Vermont's Action Alerts, you will get the latest news on proposals that impact birds -- and have an opportunity to weigh in.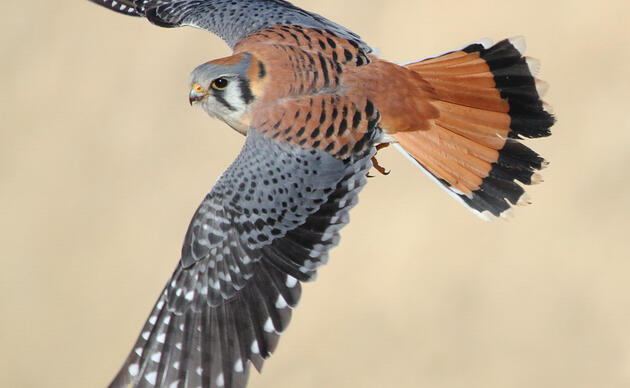 Events
Adults, preschoolers, foresters, photographers, sugarmakers and families will all find opportunities to connect with nature.