Birding
Winter Bird Monitoring Walk: Great Backyard Bird Count
Citizen Science
Saturday, February 17, 2018
8:30am - 10:30amHuntington, Vermont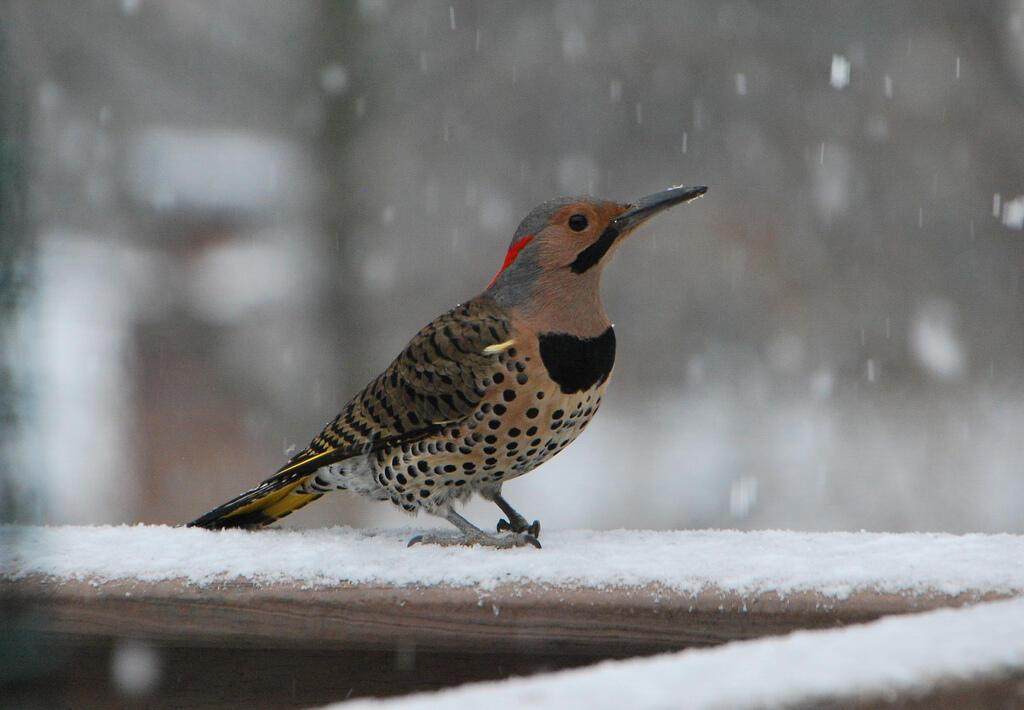 Location Details
Audubon Vermont's Green Mountain Audubon Center
255 Sherman Hollow Road, Huntington, 05462
Meeting Place: Office Building, Green Mountain Audubon Center
Map: http://goo.gl/maps/wxJOd
Count with us at the Green Mountain Audubon Center for a special Great Backyard Bird Count monitoring walk in the morning. The Great Backyard Bird Count is an annual four-day event that engages bird watchers of all ages in counting birds to create a real-time snapshot of where the birds are.
Following our regular monitor route, we will search for birds in various habitats at the Audubon Center. Intended for those with experience using binoculars and listening to bird song, we will identify as many as possible of the winter birds we see or hear, and record counts of their population numbers.
The long-term data we gather contributes to the eBird database, which is available to a global community of educators, land managers, ornithologists, conservation biologists, and the public. Explore bird sightings from the Green Mountain Audubon Center.
After our Monitoring Walk we will visit the Birds of Vermont Museum bird feeding station, explore the museum exhibits, drink some bird-friendly coffee, and learn more about the Great Backyard Bird Count.