This week, it was a chilly fall day at Forest Preschool, but that didn't stop us form spending the whole day outdoors. When we all arrived, we colored on big sheets of paper laid over the tables and colored our hearts out. We colors apple trees, tigers, and so much more.
Then, we hiked up to our camp spot in the woods and our morning leader helped to plan the day, and did they have a fun day in mind. First, we played at forest camp with the leaves, trees and toys that we have there. We made a game where we all hopped around the tree stumps in a circle without touching the ground, and enjoyed our morning snack while Emily read us a story about chipmunks, where we practiced our chipmunk faces.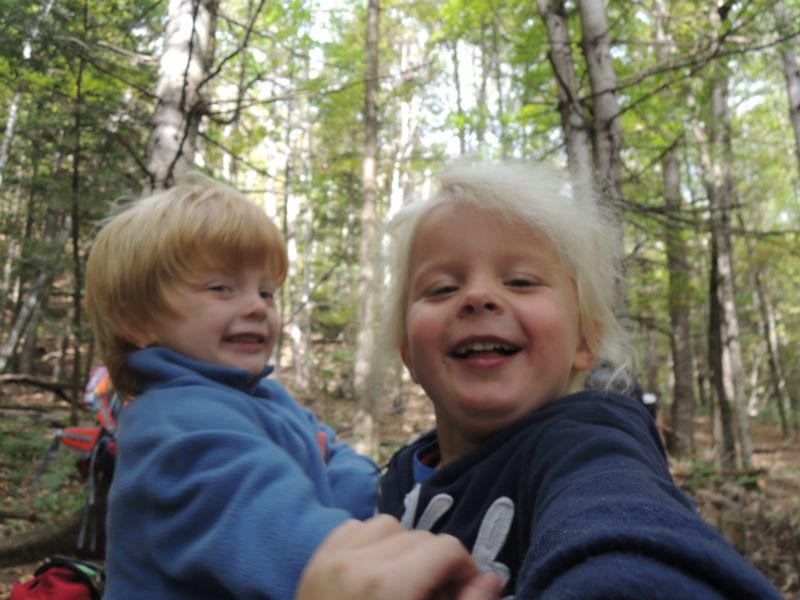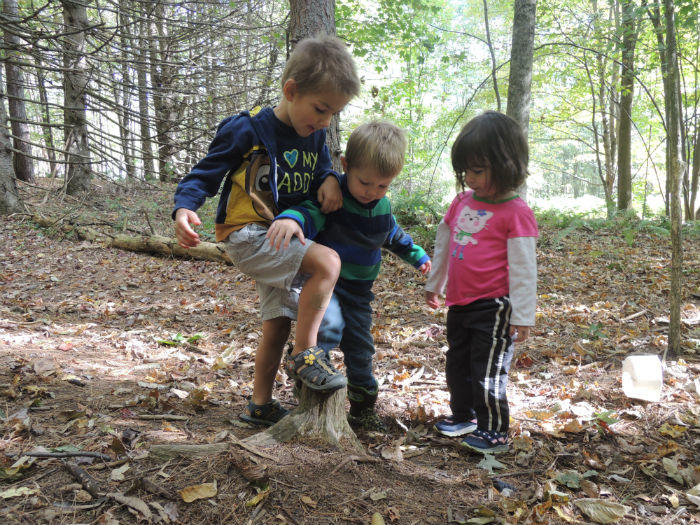 Our morning leader suggested that we hike up to Lookout Rock, and what a great idea it was! The sun started to peek through and we sat and enjoyed the views of Mount Mansfield and Camel's Hump. Up there, we found a moth that didn't want to leave the sweatshirt of one of our friends!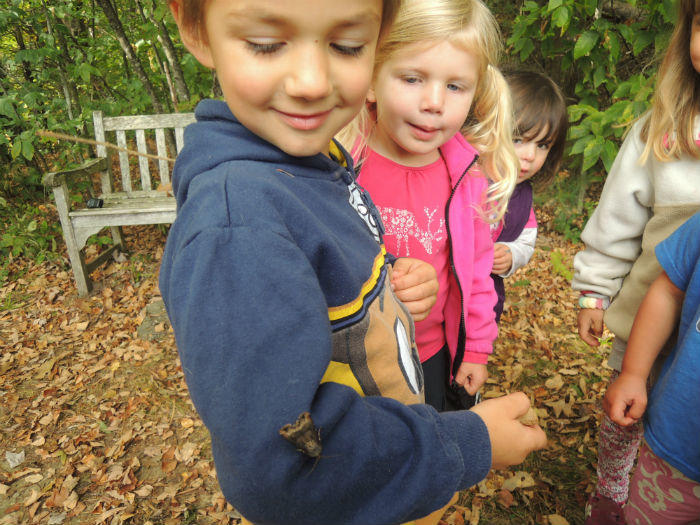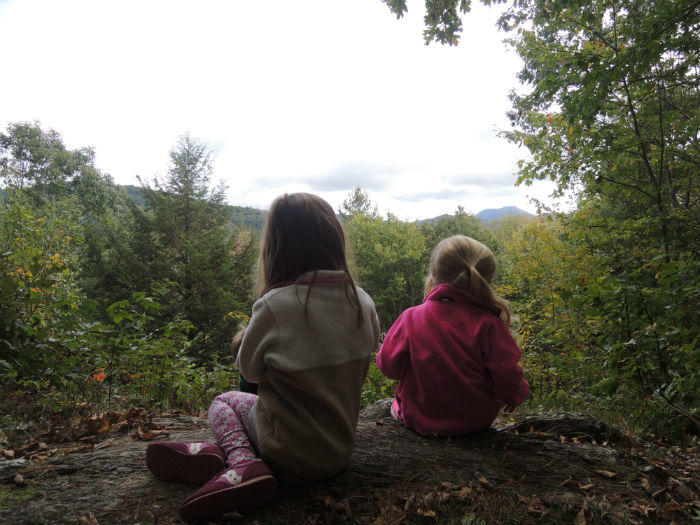 We hiked back down to forest camp to eat lunch, hydrate and relax after our hike. To warm up a little bit, Debbie surprised us an awesome treat: hot apple cider! We collected chickadee sticks and mouse tail sized branches for our fire to help Debbie. She made us a fire, and then heated up some apple cider in a kettle over it and poured us all a mug of some delicious cider. It really warmed us up and gave us something to smile about.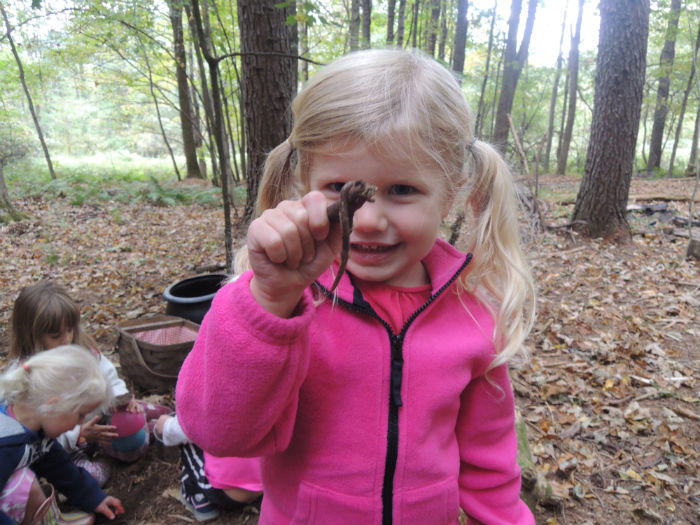 By the time we finished our drinks, it was time for our families to come pick us up, and we ended by drawing again and sharing what we enjoyed most about the day. Such an amazing day to spend outside with these little explorers. Hopefully this coming Friday is even more fun!