By: Rhys Keenhold
We had another fantastic day at the Audubon today. The day was rainy and wet, so we started inside until the rain went away. We explored different textures playing with a few different things. Debbie had a bowl full of orbeez water beads, these were so fun to play with. The orbeez were slimy, wet, colorful, and they were super bouncy.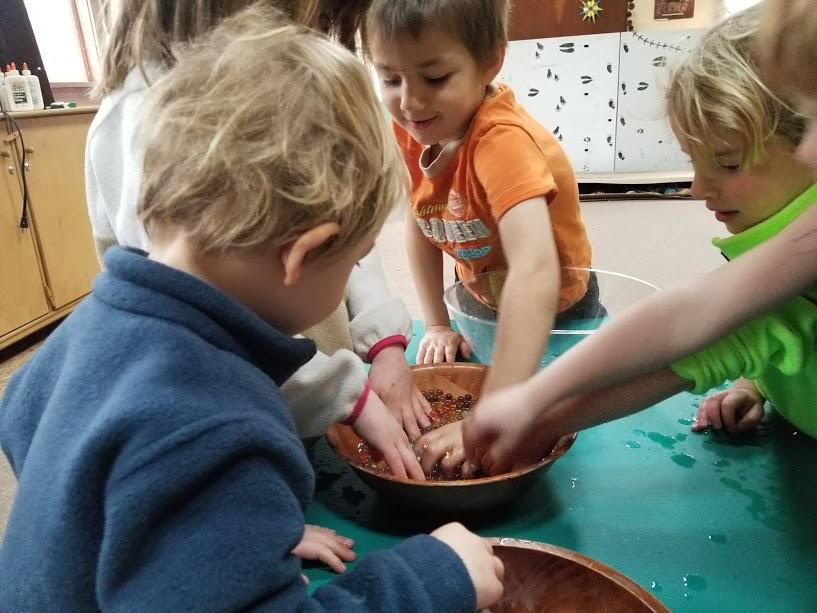 After playing with the orbeez, we each made our own slime. The slime was made out of glue, hot water, food coloring, and borax. The slime was great fun to play with, and it was interesting to figure out how it could move. The slime could be cut using scissors, but would then mold back together after.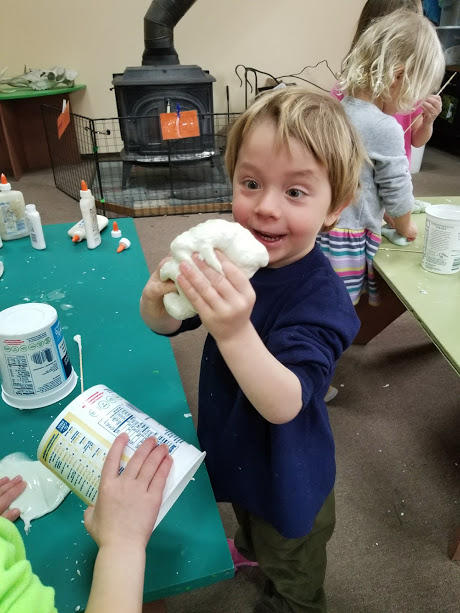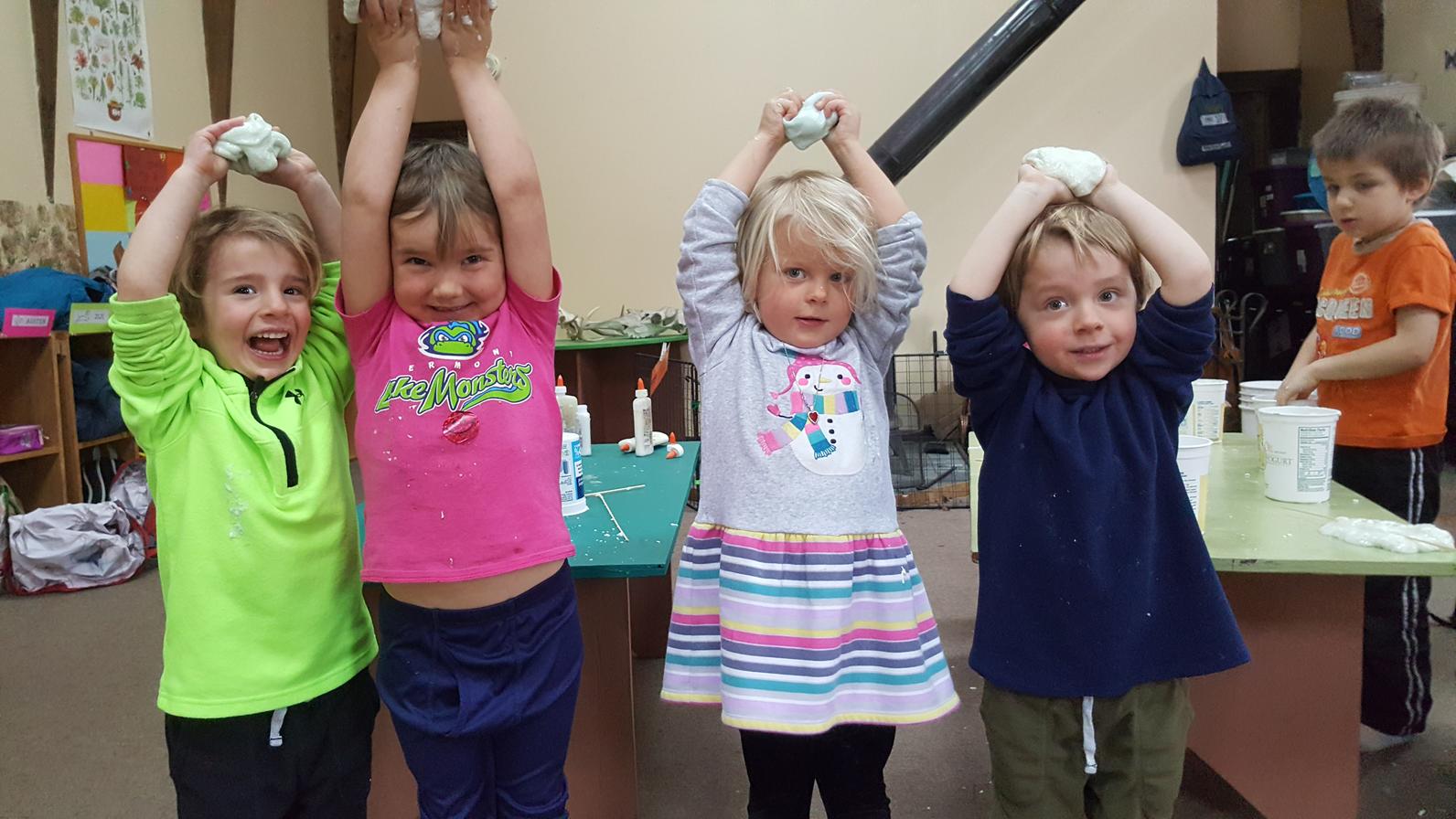 By the time we were done with snack the rain outside started to go away. We took this opportunity to get our rain suits on, pack a lunch, and go on a hike. On our way to Mossy Rocks, we dropped off our lunch boxes at Forest Camp. We continued on up the trail to Mossy Rocks. The trail still had a lot of snow on it, but the snow was soft enough that we could all walk up easily.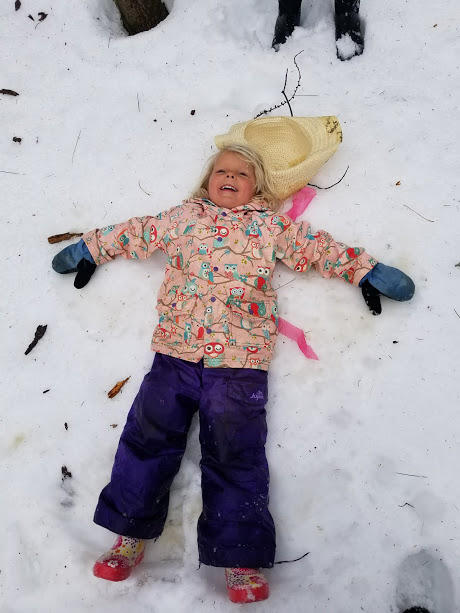 At the top of Mossy Rocks, we took a minute to explore. We noticed that one of the trees still had its leaves, even though it is winter. This type of tree is known as an American Beech Tree, and it holds onto their leaves even in the winter when the leave is not green anymore. At the top, we all searched for a pinecone, needle, and leaf.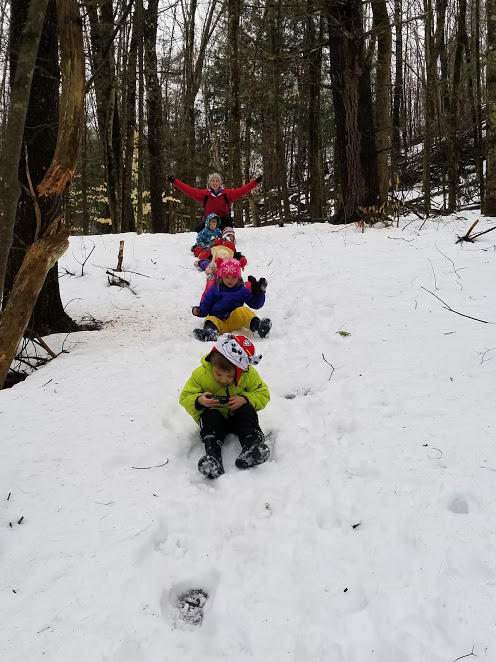 After our hike to the top if Mossy Rocks, we slid all the way back down the hill. At the bottom, our lunch was awaiting us. We were all so hungry for lunch after our hike. Getting to eat outside was so much fun! We quickly hiked back to the barn where our parents were awaiting us.
As always, we had a great time this week! We look forward to seeing all of our friends again for more playing next week.