By Rhys Keenhold
We had another great adventure this week during Forest Playschool! It was another snowy day at the Audubon with a fresh blanket snow covering the grounds. We started playing in the front yard, Rhys and Emily had filled up squirt bottles with food dye. We colored on the road, the snowbanks, and even inside a snow fort that another group had built earlier in the week!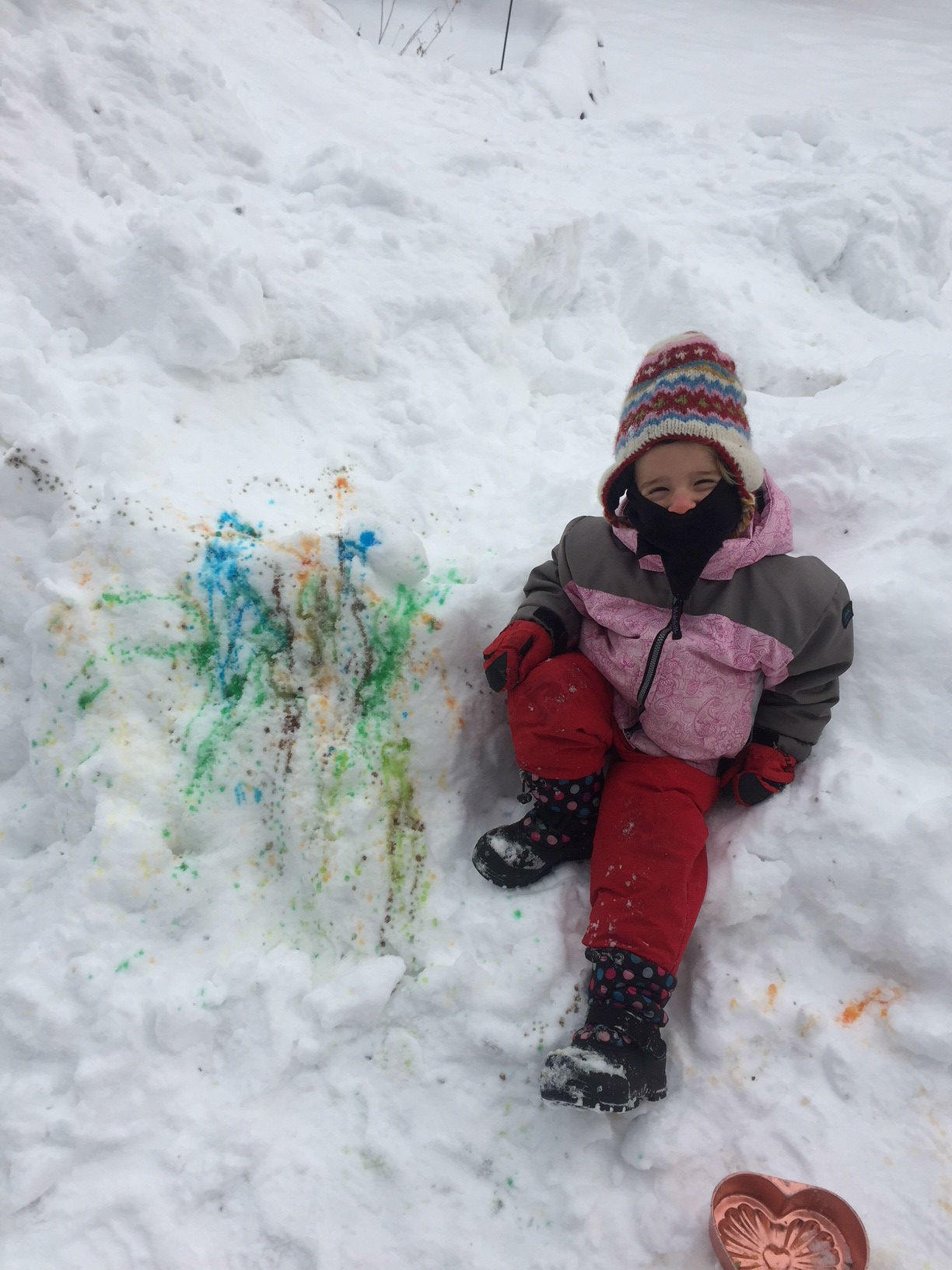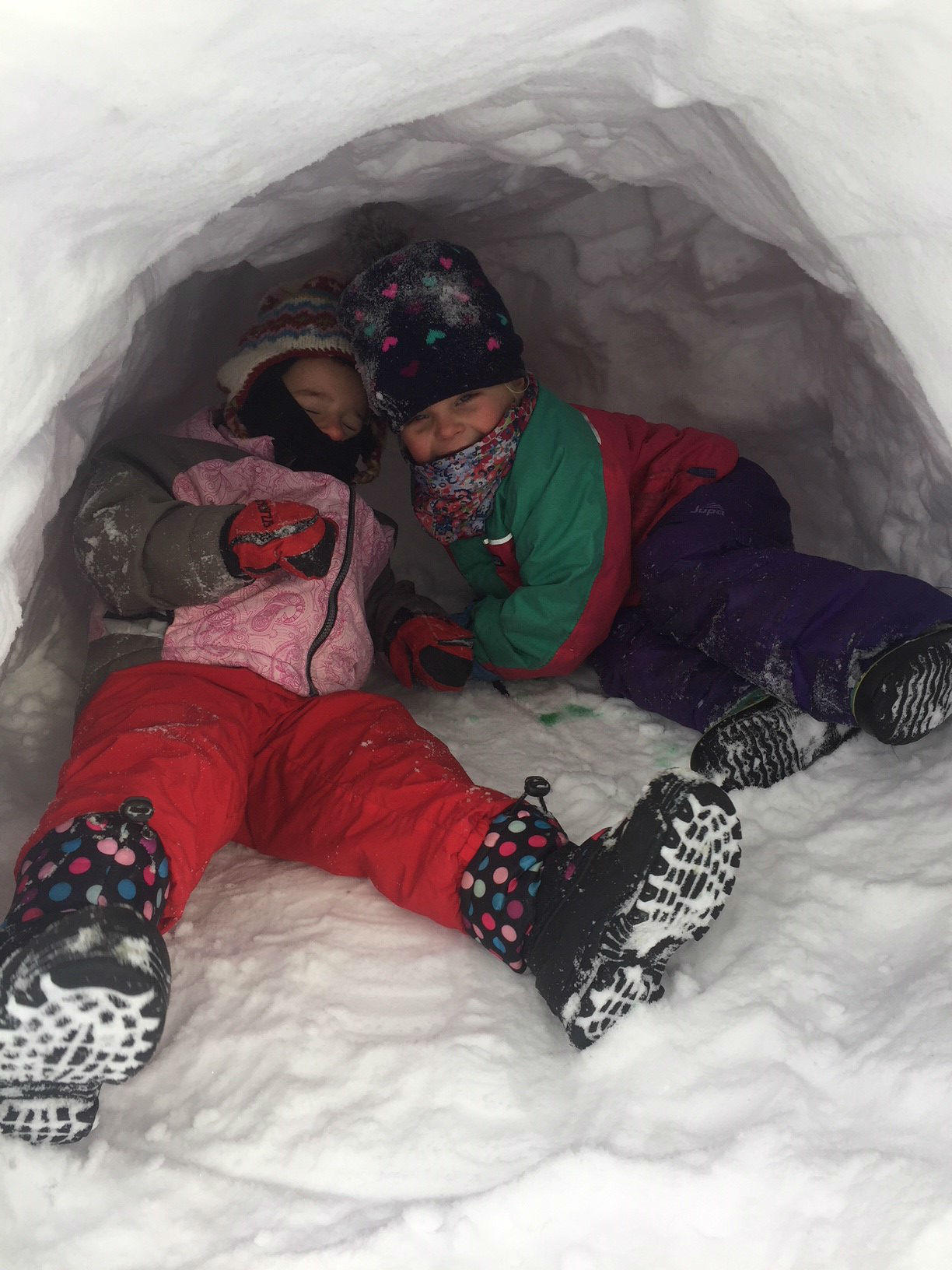 We then all went inside, because our toes were starting to get cold. Once inside we had morning meeting and snack. After snack and a great story read by Emily, we all helped to setup the table to make and decorate snowflakes. These snowflakes were made out of recycled toilet/paper towel rolls. Using crayons, beads, and paper cutouts everyone got to craft their own snowflake. They came out GREAT!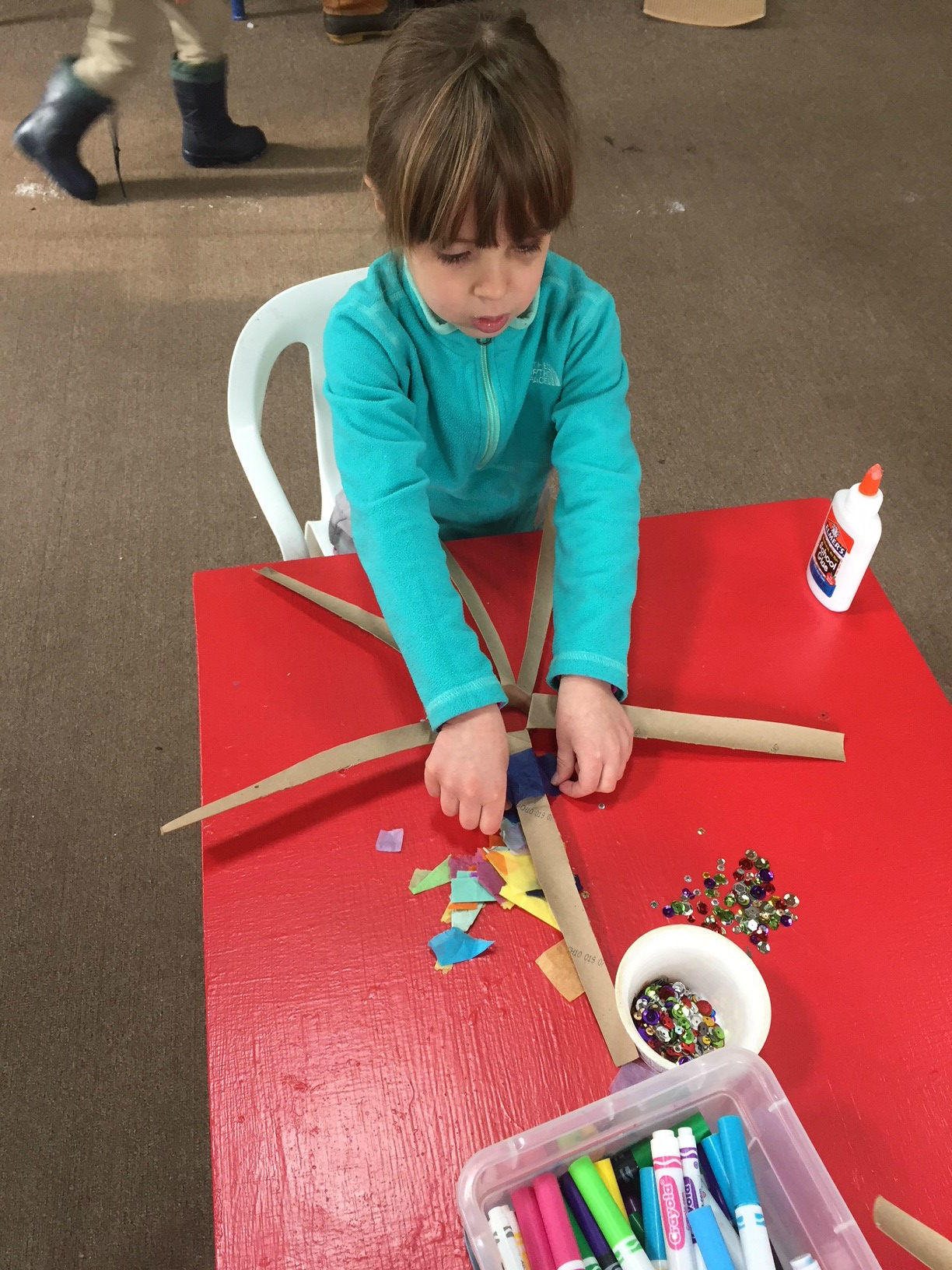 We knew that the snow was good for playing, so we didn't want to waste any time and headed back outside. Audubon got awesome new sled, so we had to take them out and try them! We spent the rest of the afternoon sledding. It was so much fun! So many smiles we made and laughs had.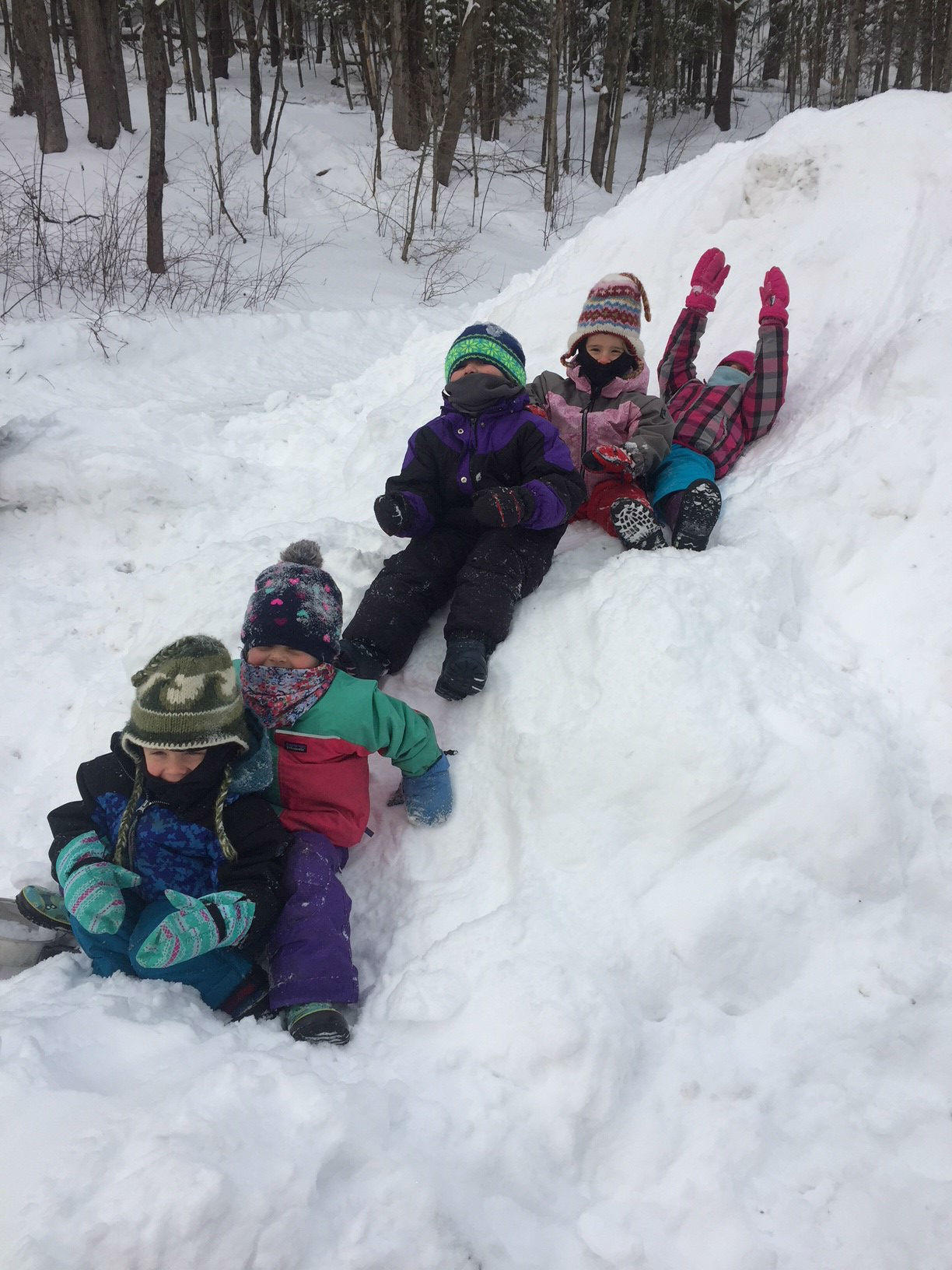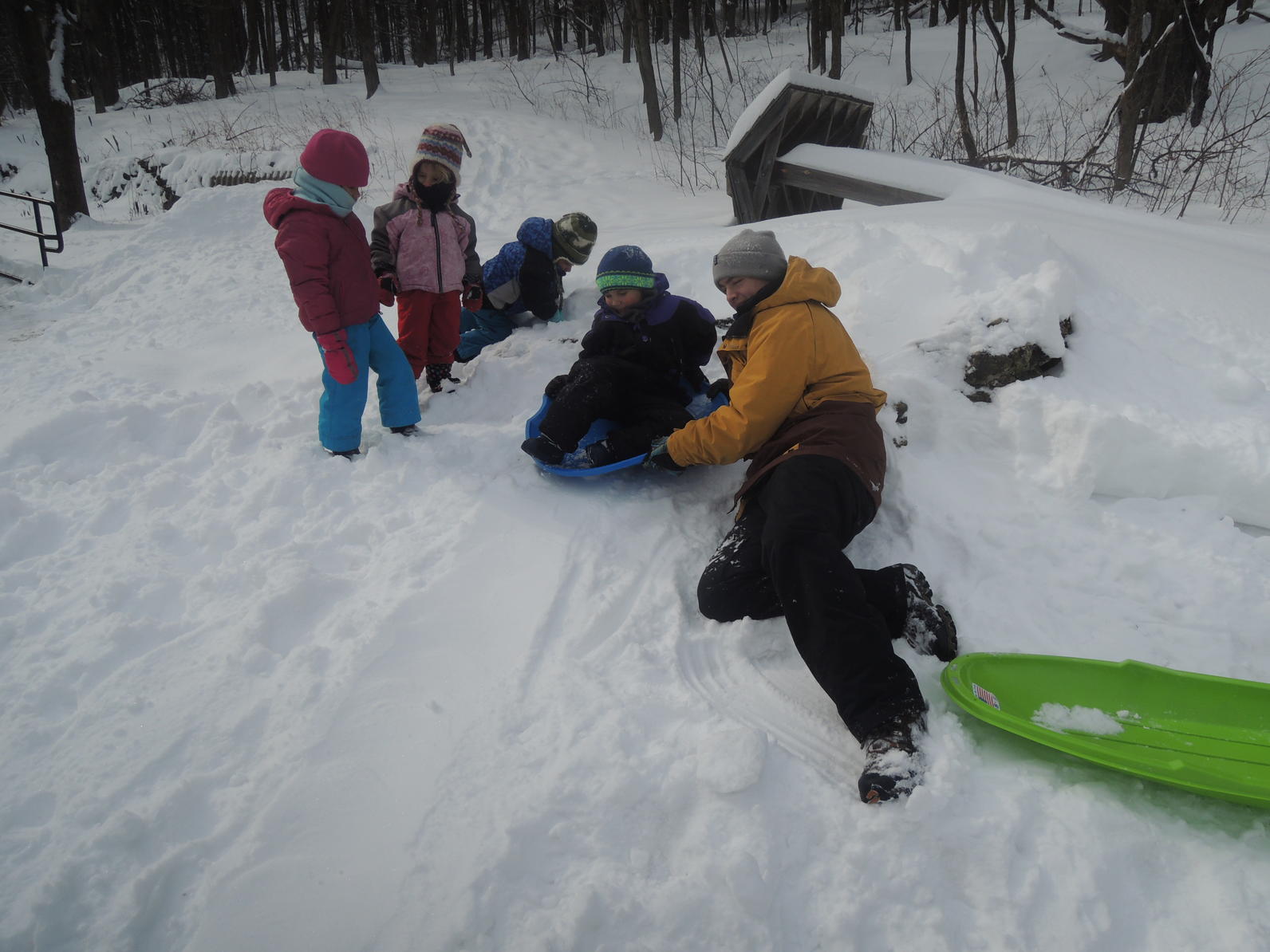 We look forward to seeing all our friends next week for another adventure at the Audubon!