It finally feels like a spring day at Forest Playschool. There was a chance of rain later in the day, so Emily wanted to make sure that we had plenty of time to play and explore outside before it got too wet. As our friends started to show up, our morning activity was to find picture Rhys had hidden in the yard of animals! Finding these pictures was great practice for us to be able to notice and pay attention to everything around us.
It was a good thing we started our day with looking around the yard carefully because we found something incredible in the parking lot! A SALAMANDER! Everyone got a chance to hold it and we discussed where our salamander friend came from and where he is going. He was making his way from the woods, up by the office, to one of the pond down the hill. We didn't want him to get hurt crossing the street, so we helped him across and made sure he was safe to continue on his journey down to the pond.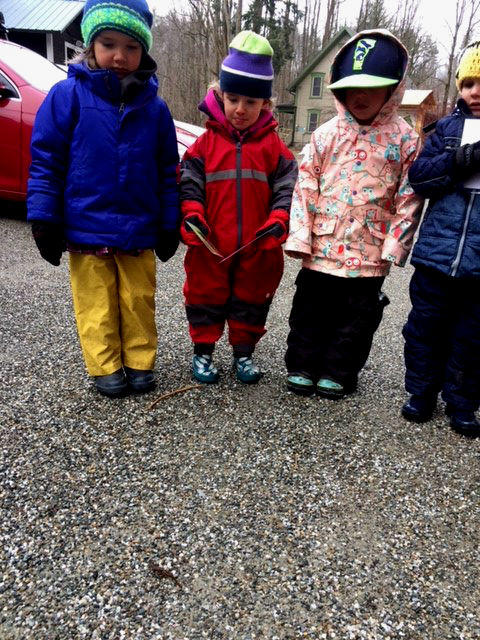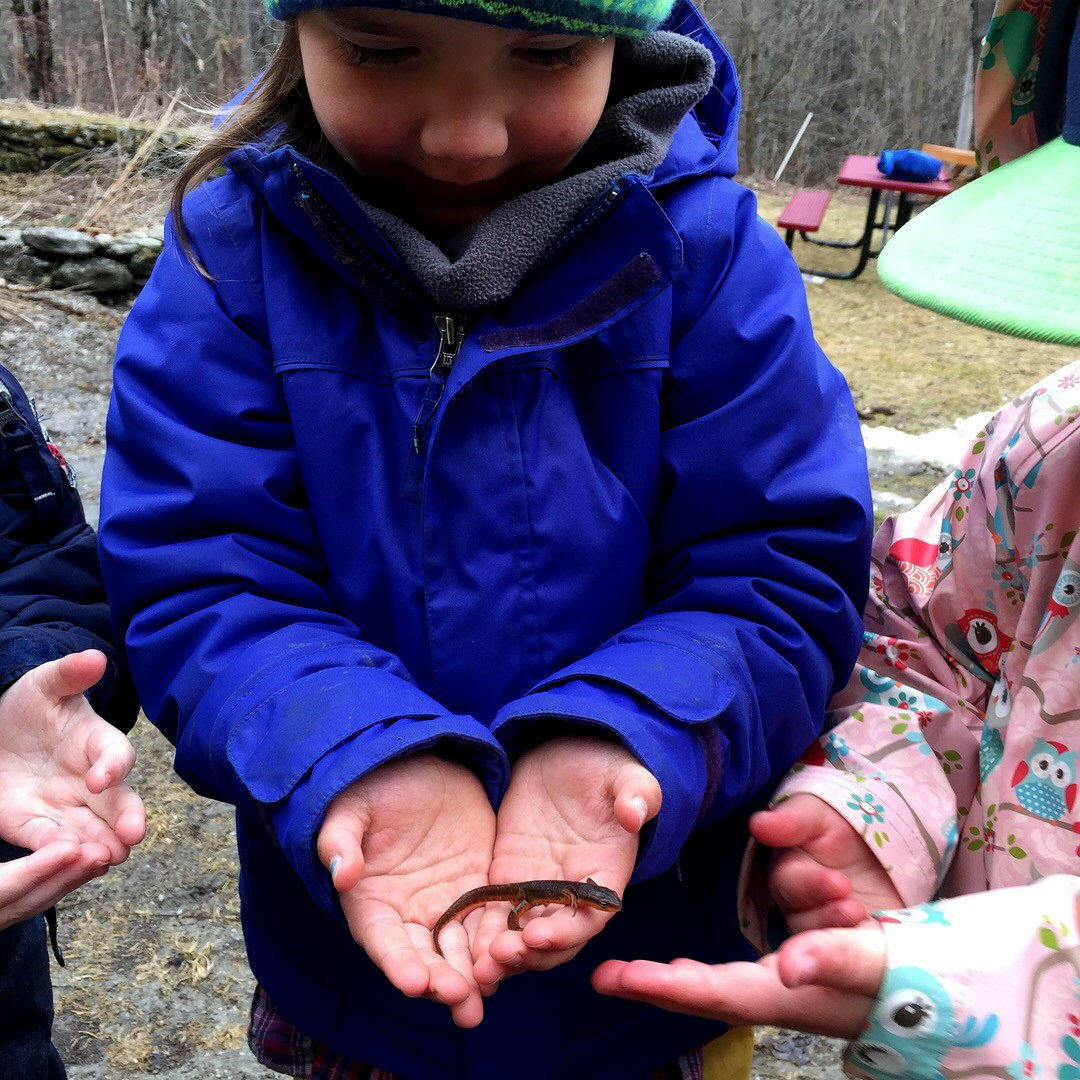 Our morning meeting leader really wanted to go on another hike up to Lookout Rock and compared the view to last week. This group sure loves to go on hikes, and it's great!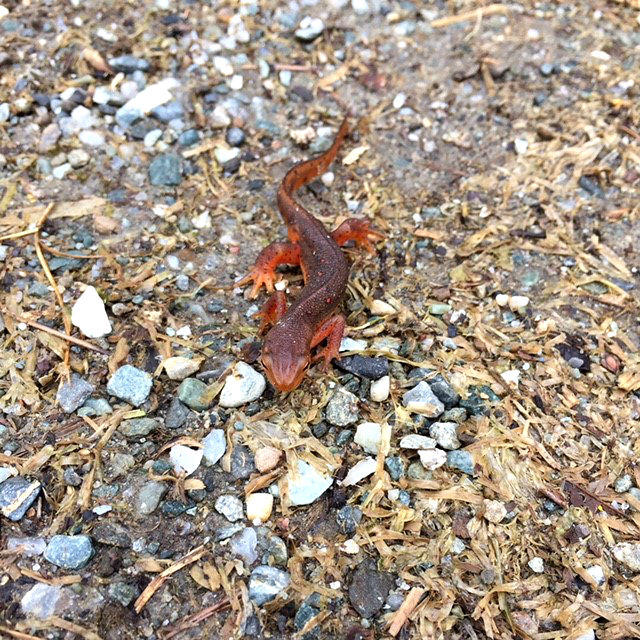 Debbie joined us on our hike up to Lookout Rock. Right away on our hike, we found ANOTHER SALAMADER in the front yard making its way down to the ponds. As we crossed the deck we heard something, PECK PECK PECK PECK! We looked up and saw a beautiful Pileated Woodpeacker!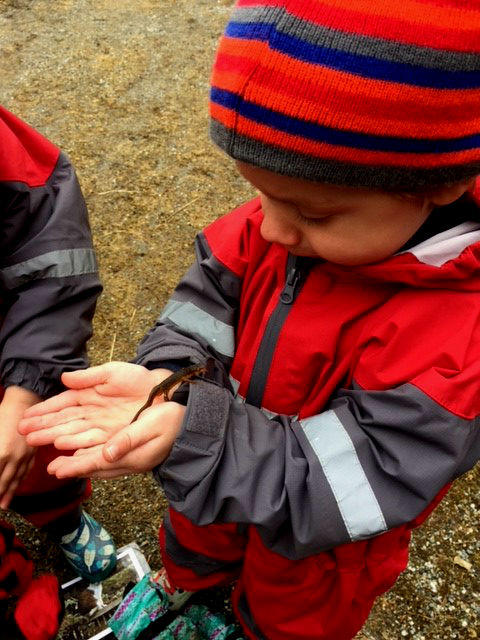 Once we got to Lookout Rock, we wanted to take some time to sit and enjoy the wonderful day. We all sat on the rock while Debbie created a story for us about a bird who lost her way, but with the help of other animals got back home safe and sound.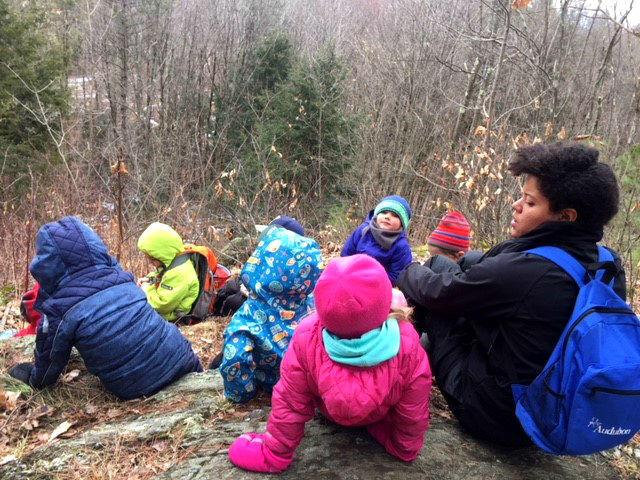 We ended our day with a fun craft. Emily painted flowerpots on paper and labeled them with our names. We used our hands to paint flowers, and it was great! The paint was slimy and our flowers came out amazing. You can see them above their cubbies next week.
I hope that the spring weather stays and we can welcome warmer days at Forest Playschool soon.