By Rhys Keenhold
What an amazing day we had at Forest Playschool today. Waking up to a surprise couple of inches of snow made us excited to get out and play! Although the wind was brisk, we were still able to stay warm and enjoy all of the fresh snow!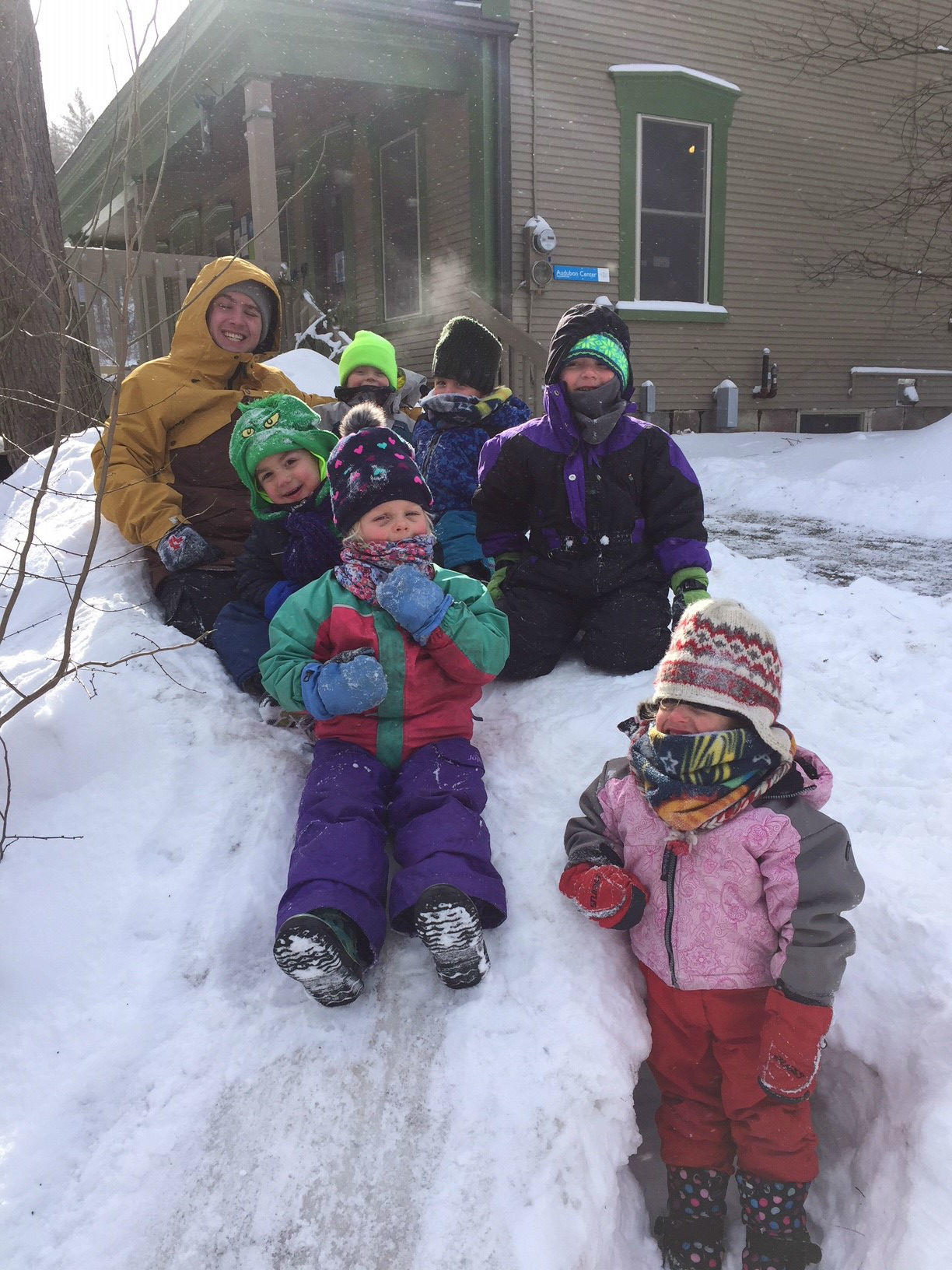 We played in the snow kitchen, cooking up blueberry chocolate muffins with a rock/stick/snow smoothie to go along with them. Then we ran around the front yard shoveling paths and pushing snow! We ended the first part of our morning in the backyard and played What Time Is It Mr.Fox?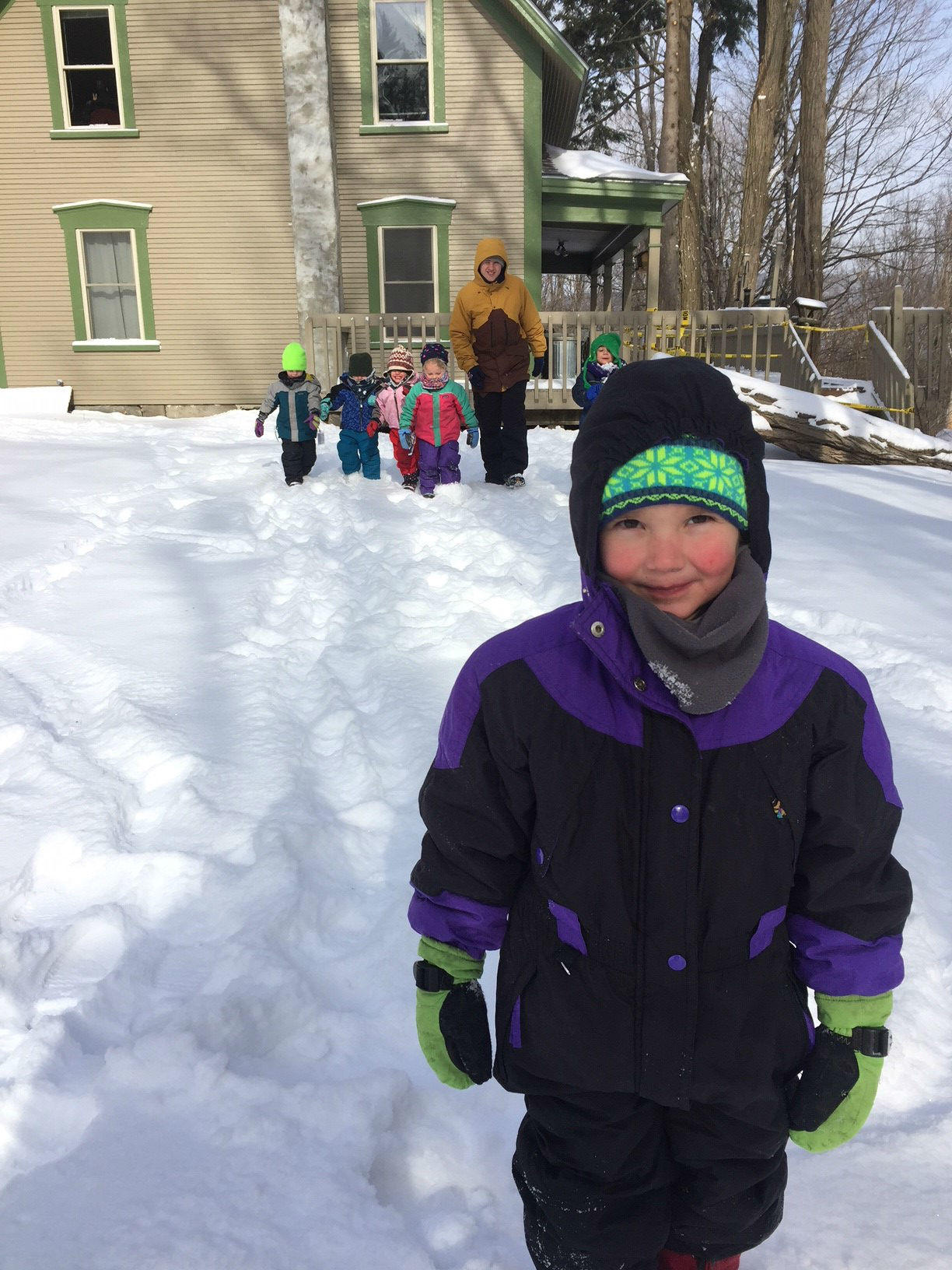 After Morning Meeting and snack went on a hike to look for signs that animals had been around us. On our way back to the barn to warm up, we saw some mouse tracks. These tracks started from a hole in the snow made a figure 8 and then went back into a different hole in the snow.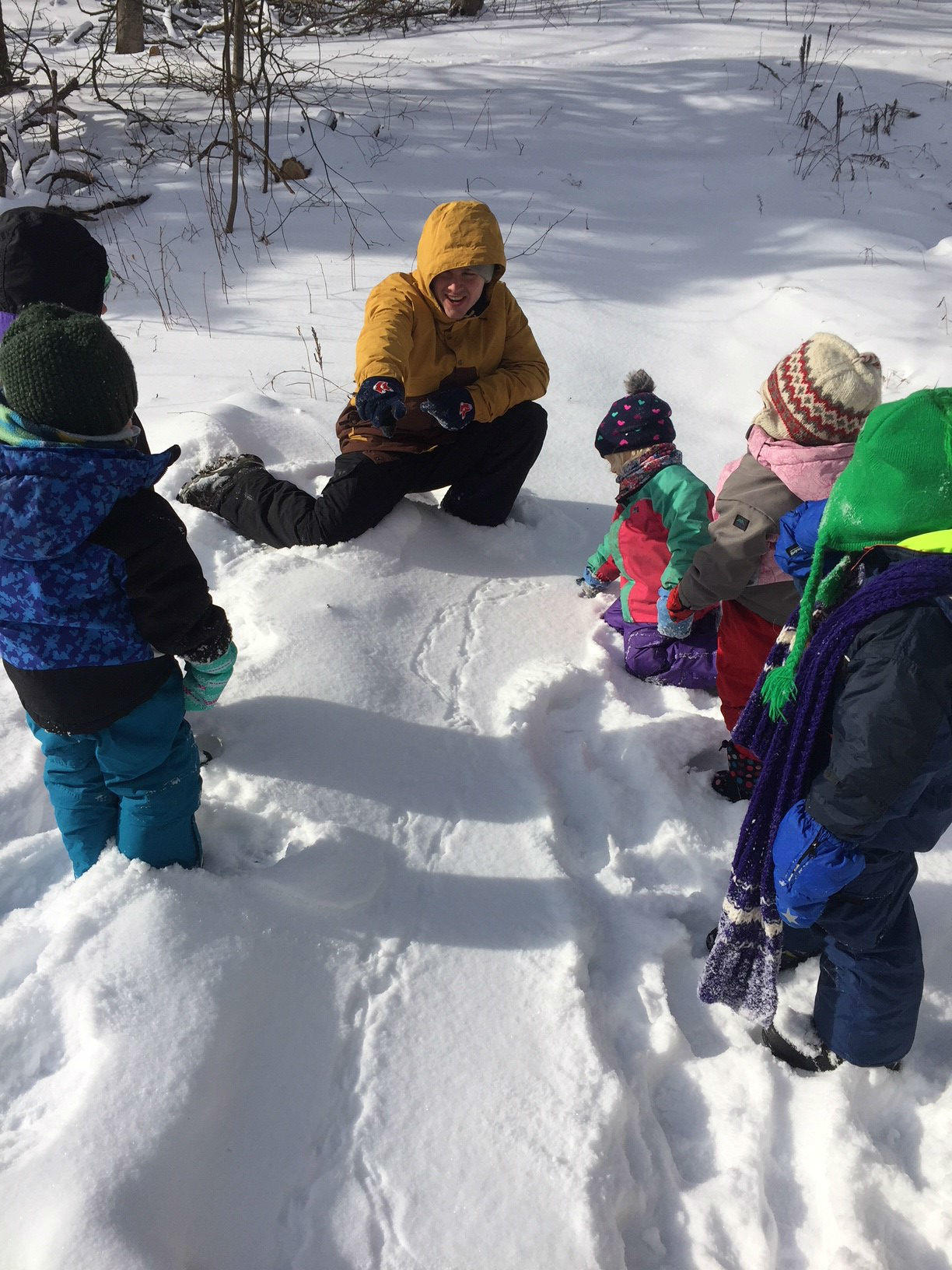 While eating our lunch, one of our friends said how Florida is warmer than Vermont in the winter. This sparked a great discussion about geography and time zones. We learned a new word equator, and why it is warmer there compared to the North or South Pole.
After lunch we went back outside for the last 30 minutes before pickup. We went right to the front yard to lay down in the fresh snow and make snow angels! We loved making snow angels. Then Emily showed us a giant snowbank that was frozen. We were able to slide all the way down the snowbank! This was a big hit and we all took numerous turns sliding down.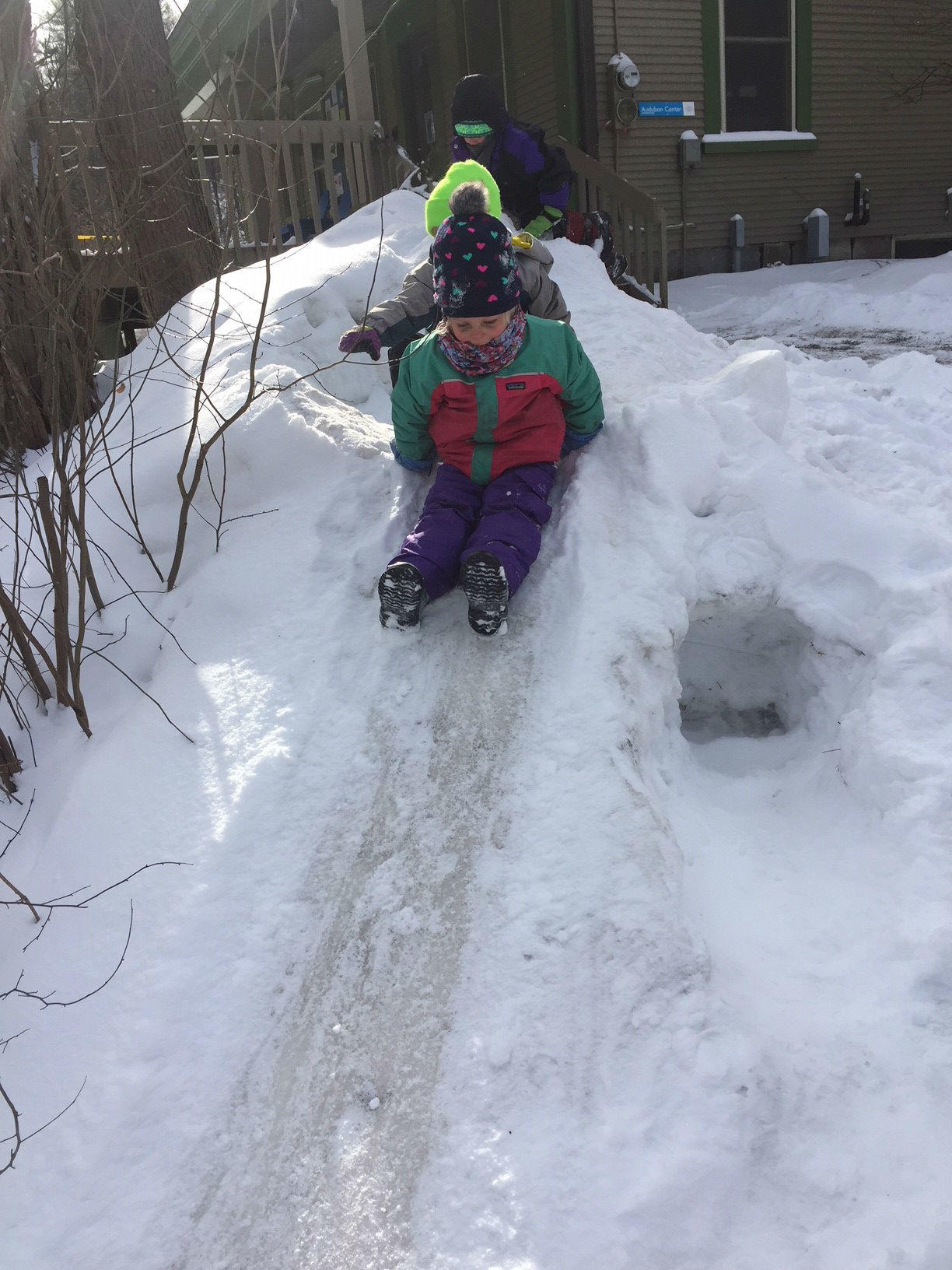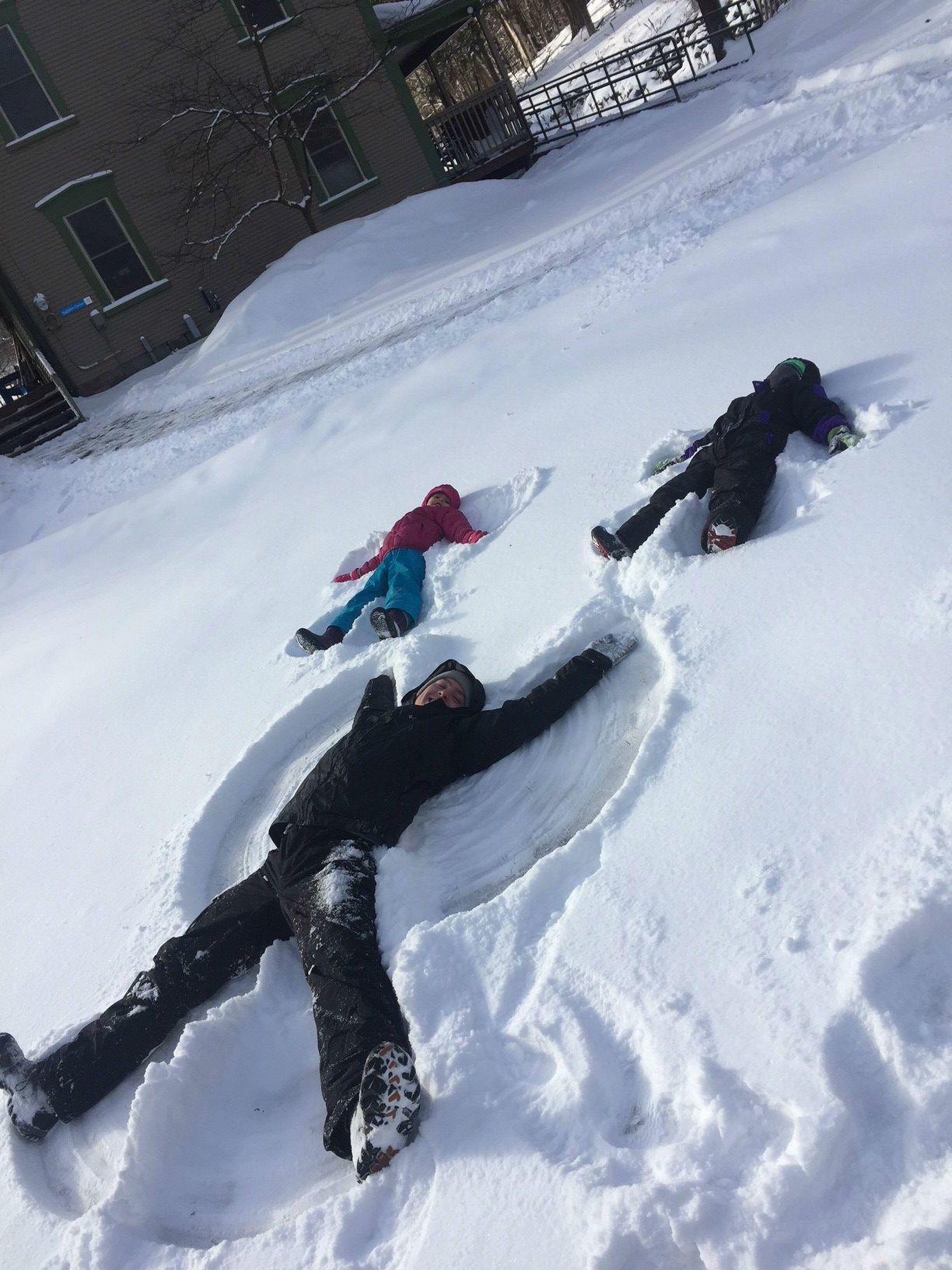 We are looking forward Forest Playschool next week, with arts and crafts on the schedule already!