March always brings a big smile onto Debbie and Emily's faces, becuase March means that the sweetest season is upon us, Sugaring Season! Emily planned a great day of hiking down to our sugarbush so we could explore what happens during sugaring season. Our hike started once all of our friends arrive to Audubon.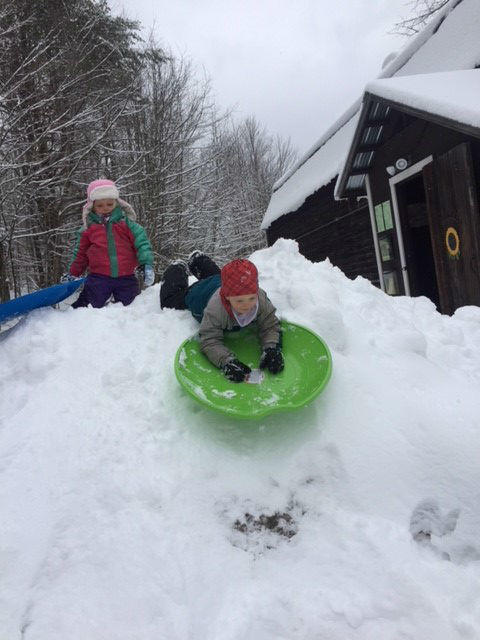 Our hike down to the Sugarbush was very snowy, and we LOVED IT. We recieved a lot of new fresh snow this week, and it was so fun to walk and play in it. Debbie was being silly and would hit tree branches so the snow would fall on all of our heads!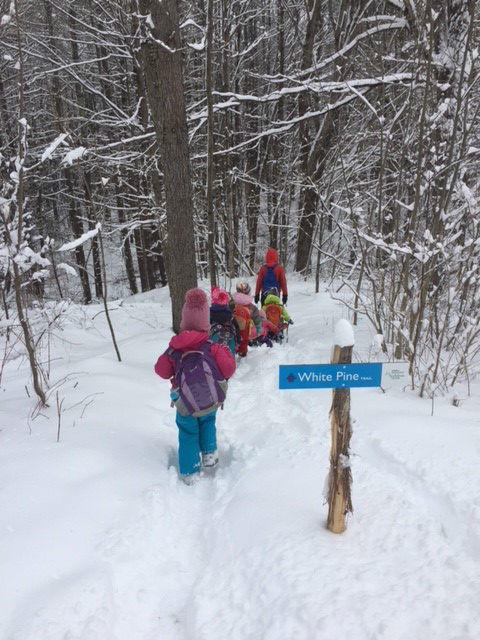 We even spotted some cool tracks in the snow and Debbie talked to us about them. We think they may have been a fox friend!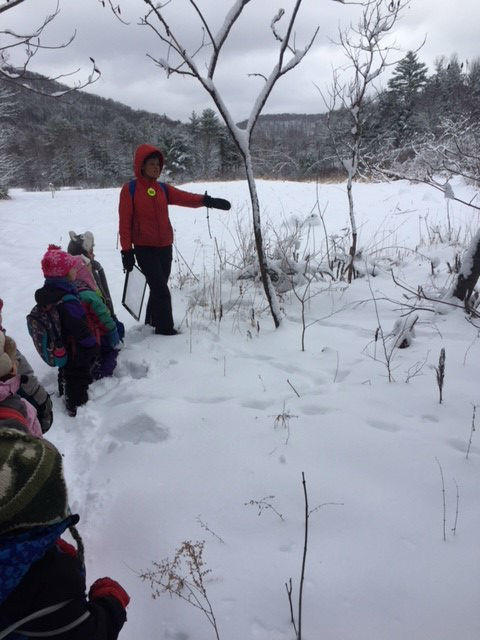 We finally made it to the Sugarbush and Sugarhouse! We learned how we turn sap from the Maple trees into the sweet syrup we bottle up. We also learned how to tap a tree, everyone got a turn to use each tool too. We ended our surgarbush day with a taste of Audubon 3 different types of syrup. What a sweet day!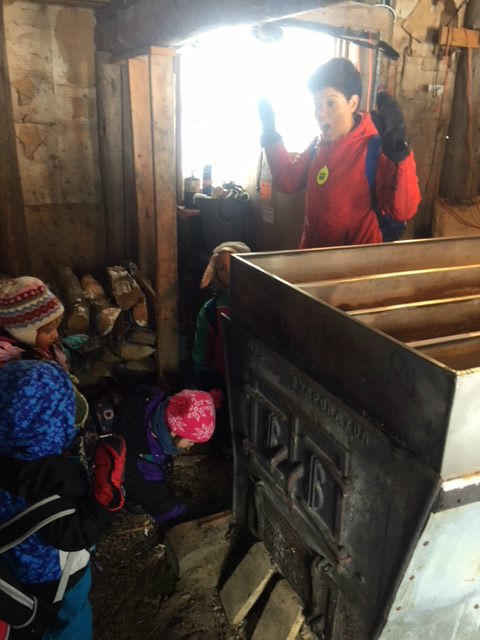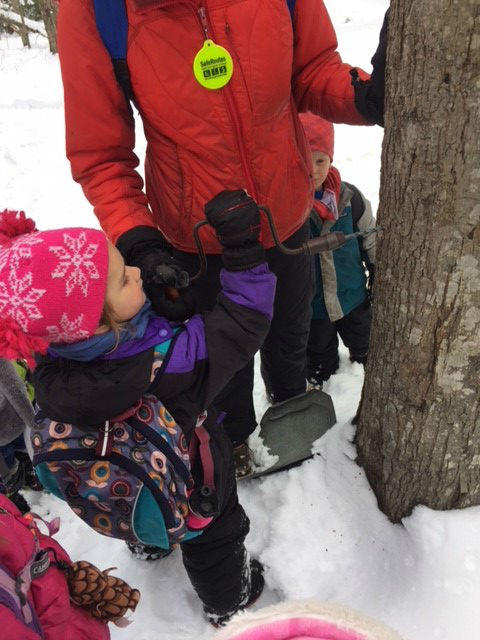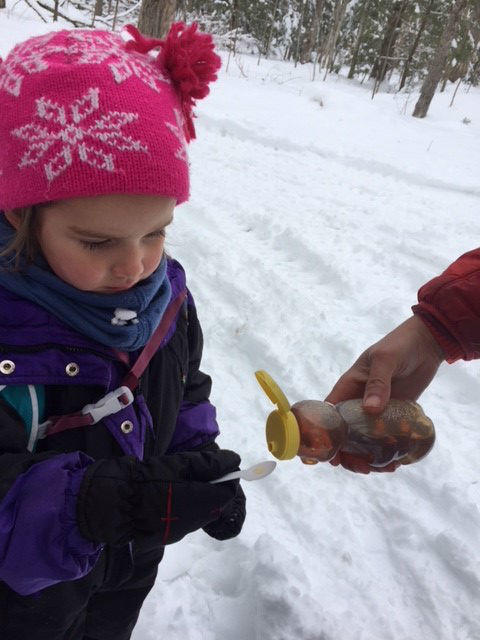 Such a wonderful day at Audubon with Forest Playschool! Can't wait for next week, and every week after that too!