Another super sunny day at Audubon. Rae and I couldn't wait to spend the day outside with the Forest Playschoolers. This morning we ran around the yard because we had so much energy. Rae and I also brought out chairs, tables, and coloring tools so that we could get our creative juices flowing.
Rae planned a wonderful craft for us too; we were going to make caddisfly casings out of paper towel tubes and natural materials. We collected small sticks, leaves, bark, small rocks, and so much more. We glued these items onto the paper towel tubes and let them dry so we could take them home at the end of the day. They came out GREAT!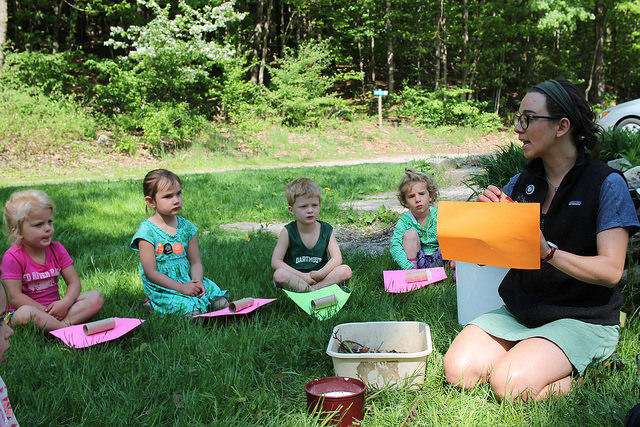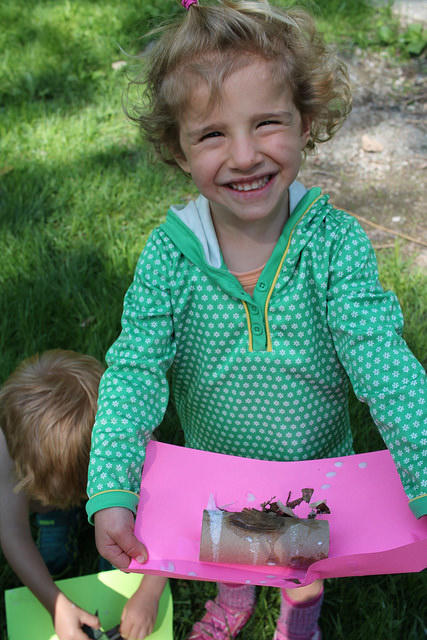 Our morning meeting leader wanted to go on a short hike up to Mossy Rocks, which excited everyone else; it has been a long time since we last visited Mossy Rocks. We hiked up after snack and couldn't wait to let our imaginations run wild. Rae and I made a wonderful fairy house while some of our friends sat on an airplane (a fallen down tree) and flew to places all around the world. Others investigated all of the plants and bugs around us and played together. We then hiked up to Lookout Rock to see Camel's Hump and Mt. Mansfield.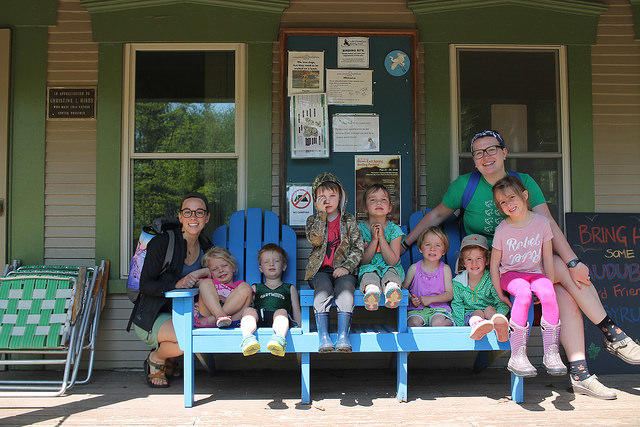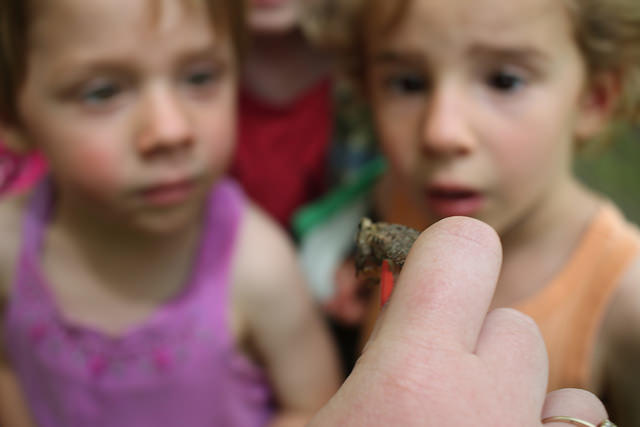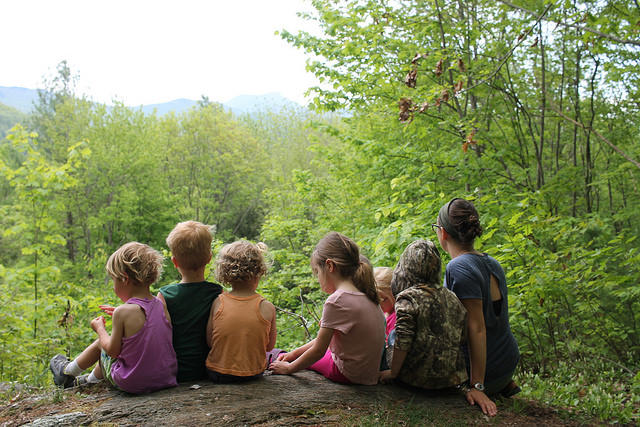 It started to get a little too buggy outside, so we hiked back down and enjoyed our lunch inside while I read a book all about summer time. We ended out day with a dance party and thank you circle.
It's crazy to think that there are only 2 more week of Forest Playschool!