What a beautiful day we had at Forest Playschool. It was a little chilly in the morning, but the sun was strong and felt so warm. We started our morning by counting how many flowers we could see on the front lawn. We counted over 100 flowers!
After we counted all the flowers, we picked our morning meeting leader and planned our day. The plan was to go down to the brook to explore and investigate the area for the first time this season. We packed our snack, lunch, and water and began our journey down.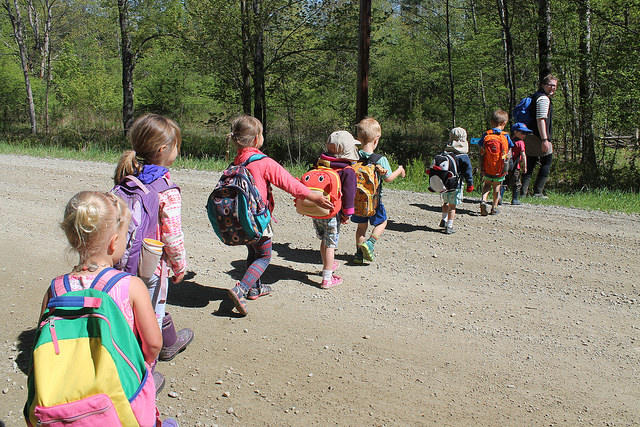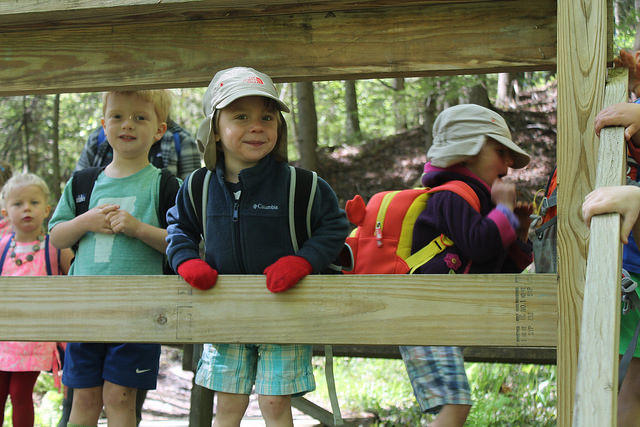 At the brook, we looked under rocks for salamanders and other critters, searched for macroinvertebrates in the brook, and make some rock sculptures. We got wet and muddy playing, and we let our imaginations run wild. A few of us noticed that this may be a great place for fairies, so we helped them out and build some fairy houses near some fallen down trees. The Sherman Hollow Brook is an incredibly magical place.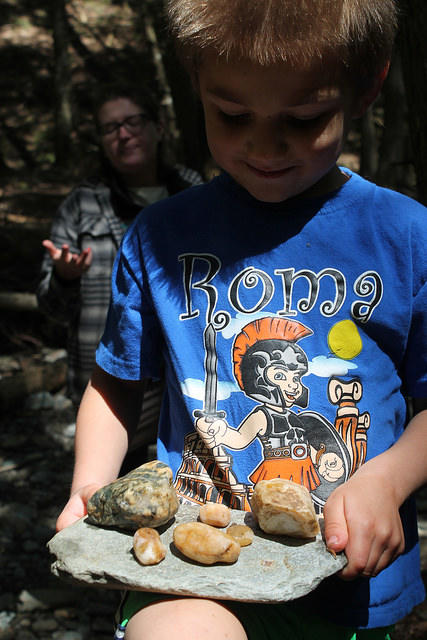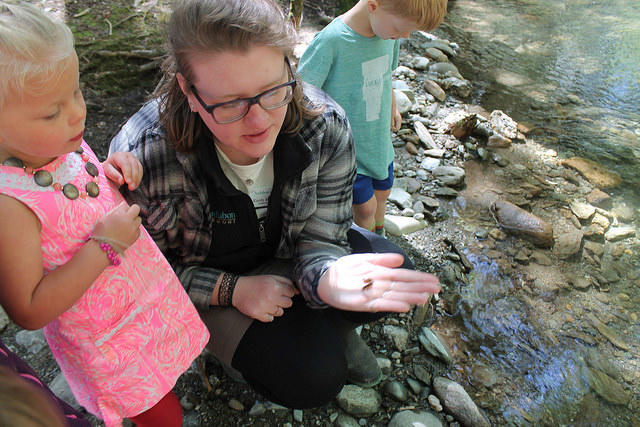 All of the exploring, building, and investigating made us very hungry and we wanted to sit out in the sun. We walked to the sugarhouse field and ate our lunch while Rae read a book to us; man did the sunshine felt great. Before we hiked back up we needed to play a game, so Emily called out "sleeping lions" and everyone laid on the ground. A few seconds later she yelled "awake lions," and everyone got up and ran around like a lion. It was so much fun.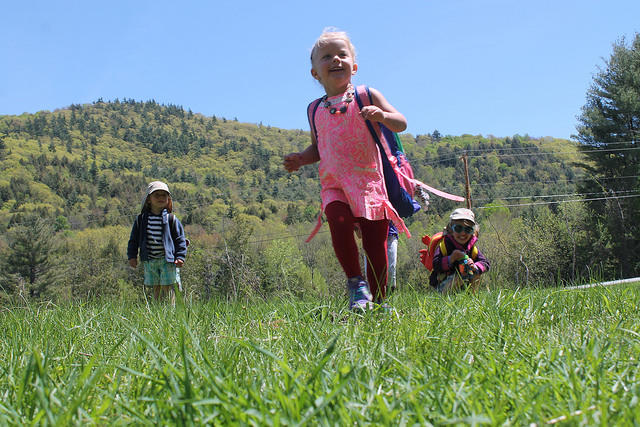 What an incredible day at Forest Playschool!